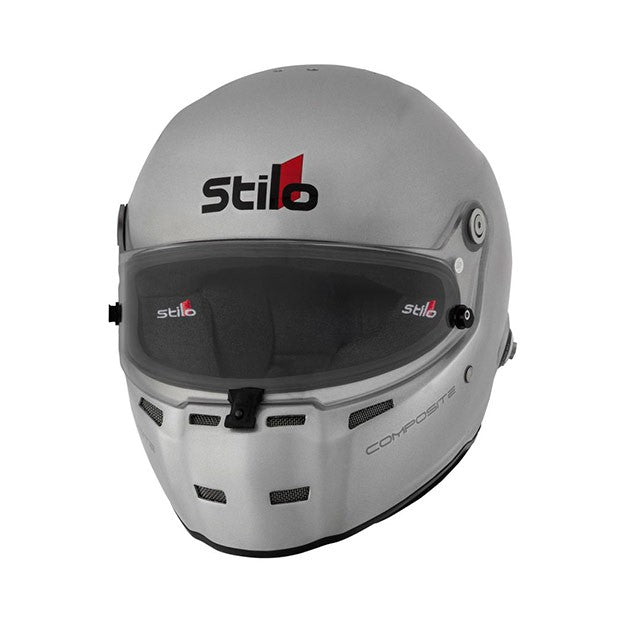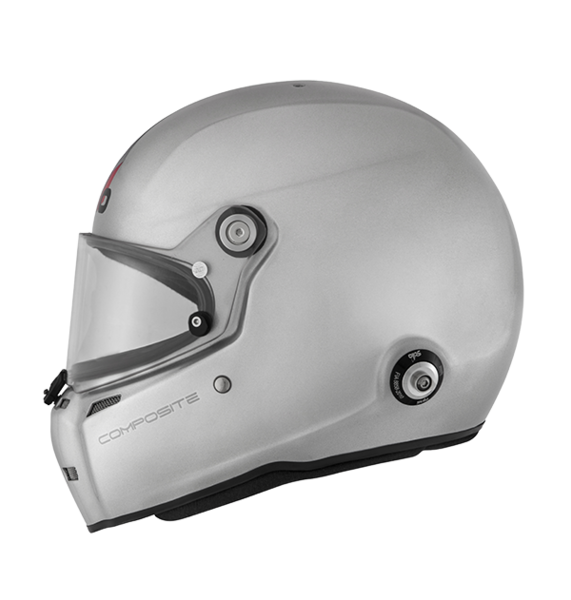 STILO RACING HELMET FN COMPOSIT
The Stilo ST5 is the new generation of full face helmet from Stilo and the ST5 FN Composite Helmet is an evolution from the ST4 FN. The Formula line of helmets (designated "FN") takes the concept of lightness further by eliminating the integrated accessory ports on the side of the helmet. This gives absolutely the lightest full-face Formula style helmet in the world.
FEATURES:
Snell SA2020 and FIA 8859-2015 certified
Eye port on all ST5 helmets is taller than the previous ST4 and has a special visor to accommodate the larger opening
Standard earmuffs
Earmuffs provide a significantly quieter environment for the driver by aurally isolating the ear
The pressure upon the head can be adjusted by replacing the special foam rubber pads placed between the earmuff and the helmet. The earmuff's unique shape ensures they stay in place and do not make the helmet difficult to put on or take off.
Much larger visor than previous models and opens past the line of sight
Use of ear bud style earphones with an optional adapter
Comes wit HANS post anchor installed
All Stilo closed faced helmets come ready for integrated electronics, air supply, and hydration or any combination of the three. All options integrate seamlessly with the new ST5.
EPS cheek pads provide the best in lateral crash safety, while retaining the functionality of the earmuffs to provide a comfortable aural environment for communication.
All visors mount with four specially machined aluminum fasteners and provide an air-tight seal with the rubber grommet on the helmet. Comes with an M6 nut integrated into helmet shell for interfacing with Head and Neck Restraint.
3mm clear visor for the absolute best in protection

We currently have 1 in stock.