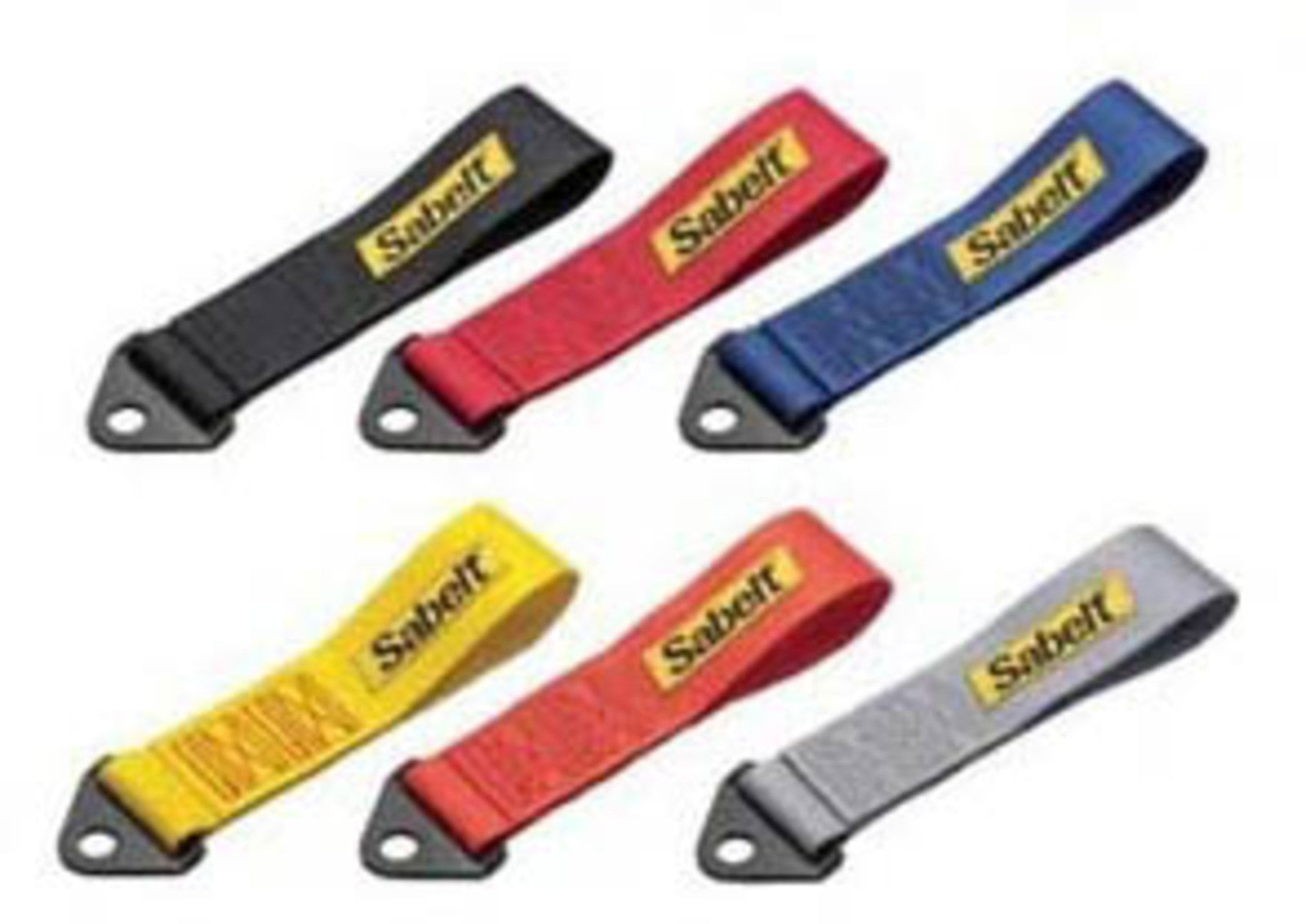 SABELT TOW STRAP
This Sabelt tow strap is suitable for mounting to the front or rear of a race or track car. High quality pliable webbing construction which can be mounted to the chassis with a ½" bolt hole.
Length 10" – Width 2".
Maximum load: 2.8 Tons
We currently have 2 in stock.