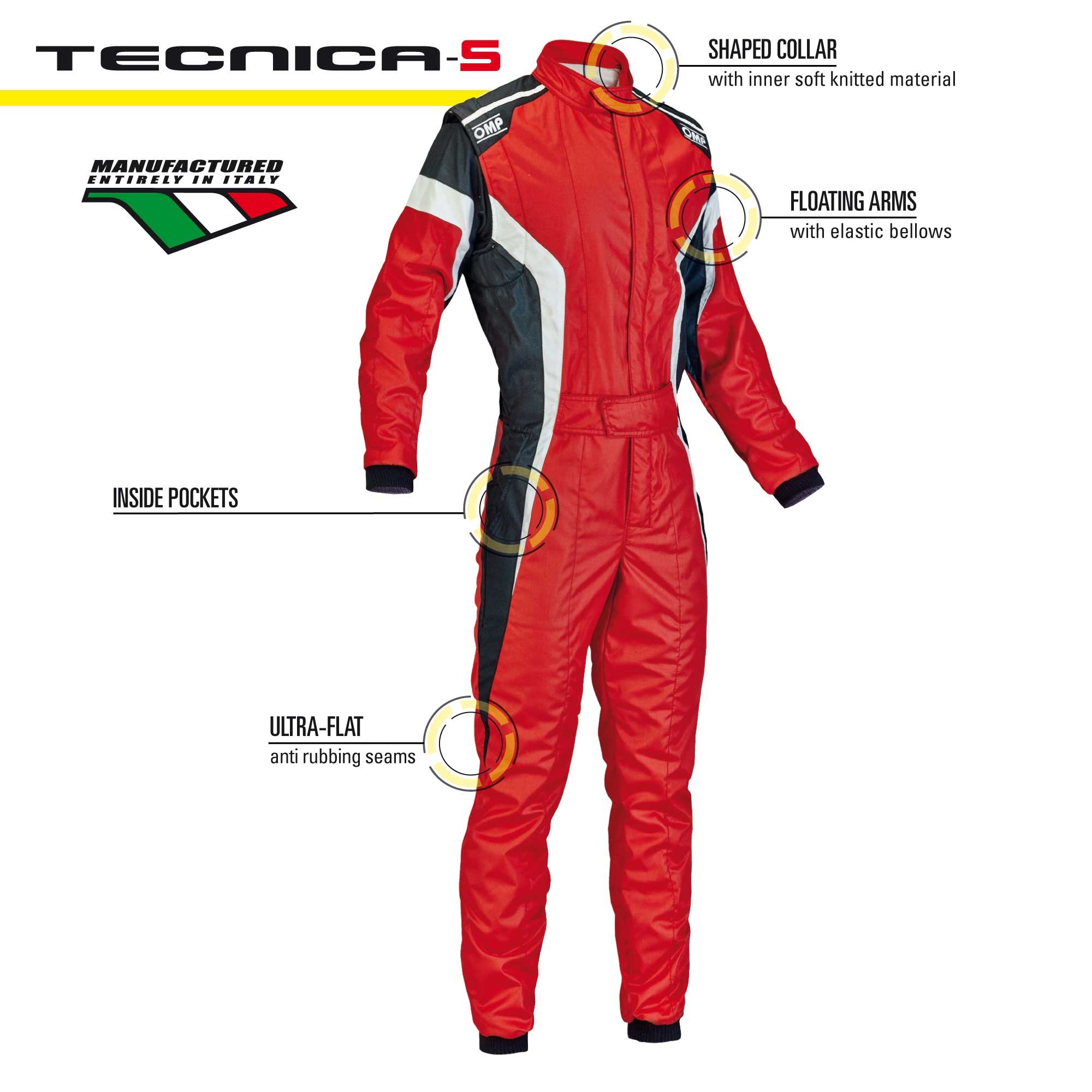 OMP NOMEX RACING SUIT TECNICA-S
SUIT
PROFESSIONAL SUIT
Professional racing suit with external shiny Nomex fabric, floating sleeves and knitted elastic insert on the back for maximum freedom of movement. Shaped collar with inner soft knitted fabric, ultra-flat anti-rubbing seems, modern and aggressive design.
SIZE
44-64

LAYERS
2
COLOR
red/white/black (IA01850063XX)
blue/white/black (IA01850043XX)
grey/white/black (IA01850089XX)
black/white/silver (IA01850076XX)

WEIGHT
400 gr/m2

HOMOLOGATION
FIA 8856-2000
Item In-stock, Not Sold Online - Only Available In Store

We currently have 3 in stock.