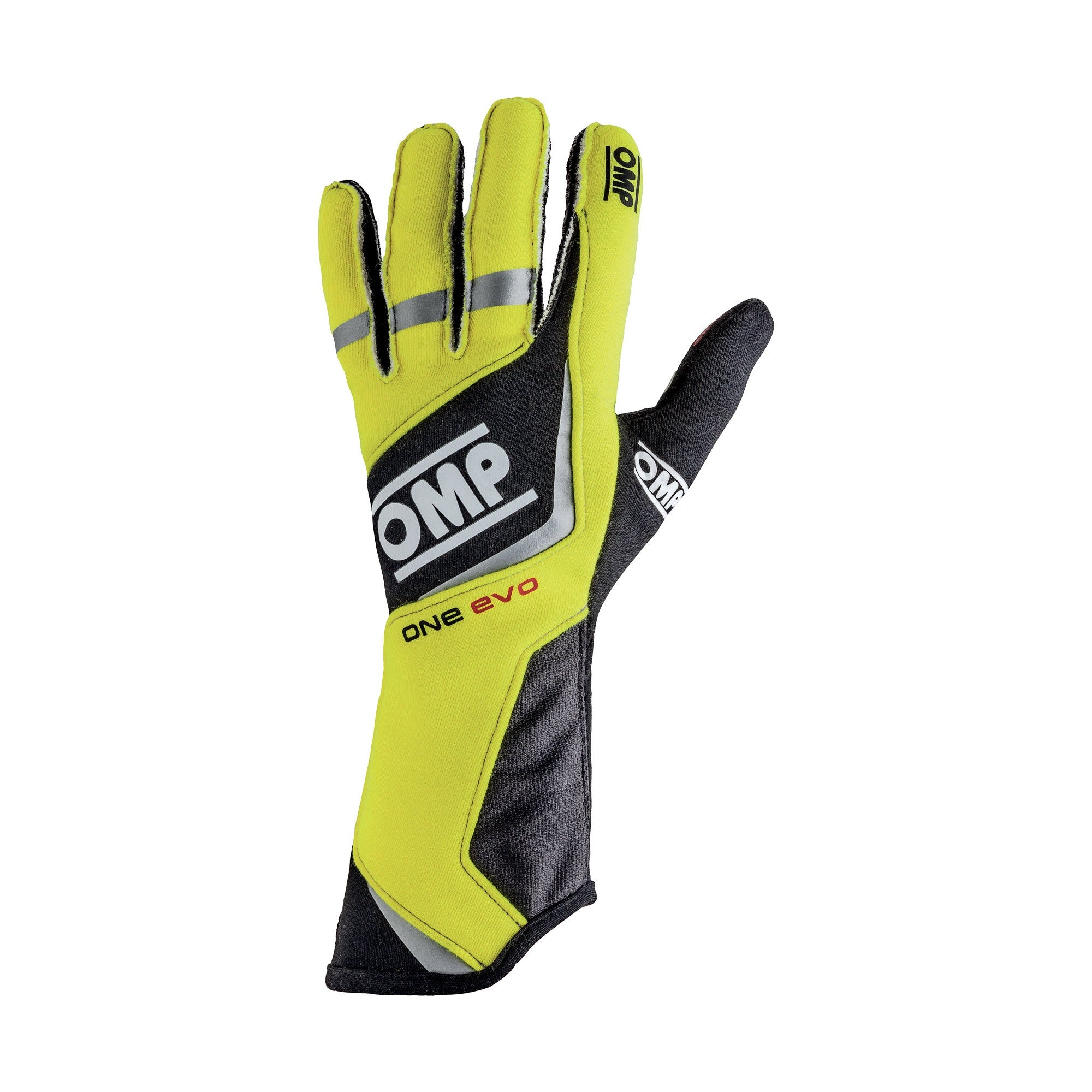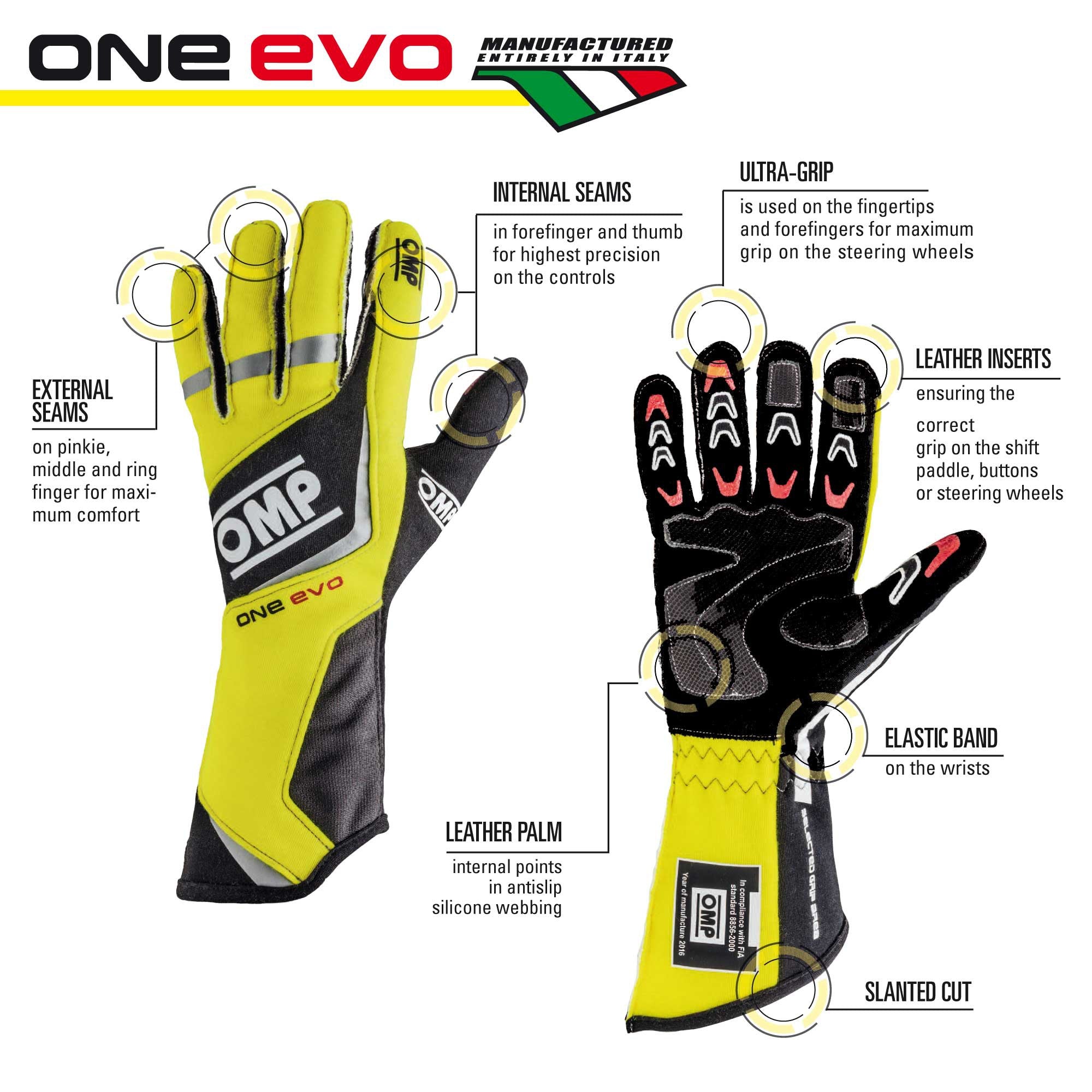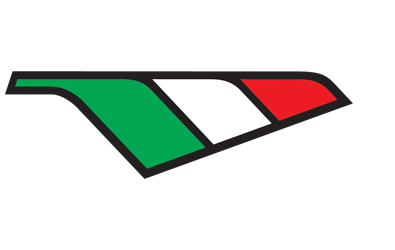 OMP NOMEX RACING GLOVES ONE-EVO
GLOVES
DEVELOPED DIRECTLY FROM OMP'S TOP DRIVERS EXPERIENCE
Professional HI-TECH glove, with elastic wrist stop and precurved fingers to improve fitting.
Slanted cut
external seems for maximum comfort 
Internal seems in forefinger and thumb for maximum accuracy on commands.
Palm in fire resistant silicon rubber and leather
internal points in ant-slip silicon rubber.
New fresh design
COLORS
black/white (IB/759/N/XX)
white/black/red (IB/759/W/XX)
black/white/fluo green (IB/759/NV/XX)
black/fluo yellow (IB/759/NGG/XX)
blue/grey/cyan (IB/759/BGC/XX)
* This is a non return item, please verify your application before you order.

SIZE
XS-XL

HOMOLOGATION
FIA 8856-2000
Item In-Stock, Not Sold Online - Only Available In Store
We currently have 4 in stock.