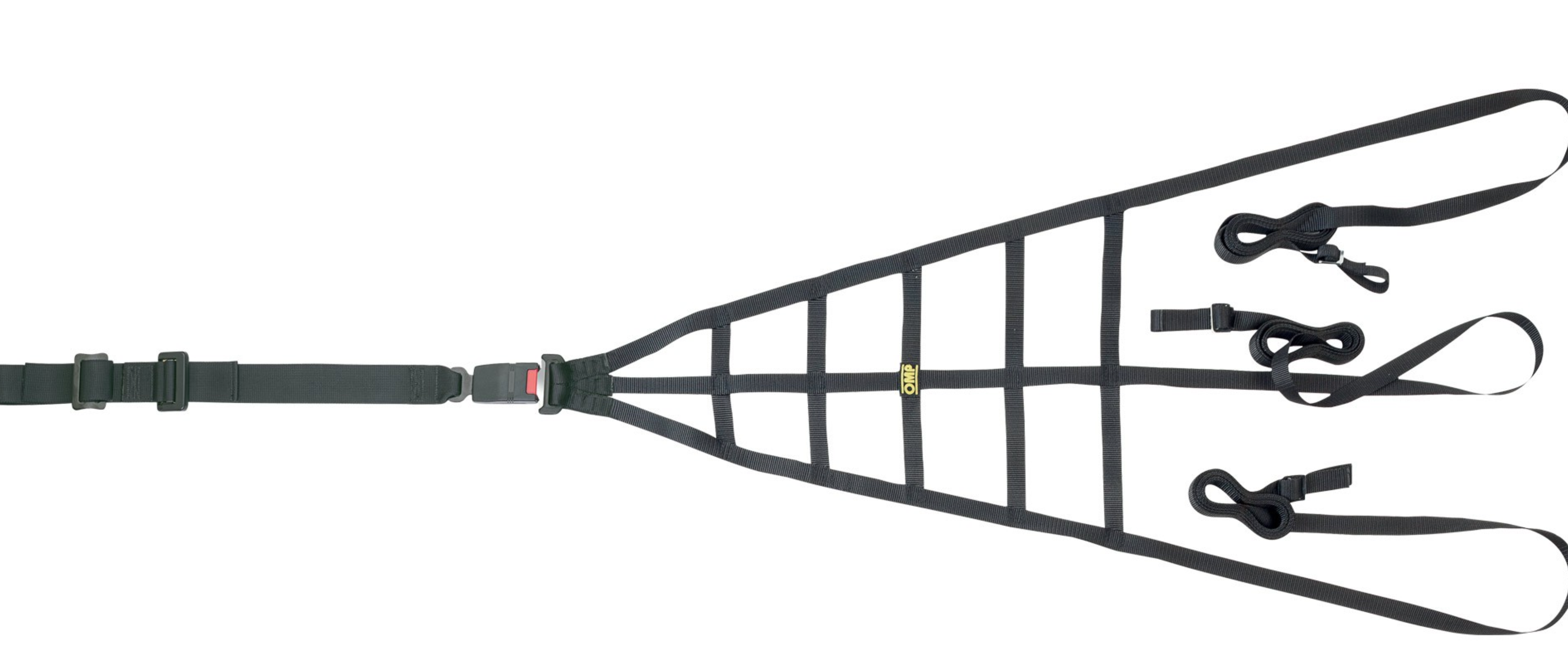 OMP NET RESTRAINT SYSTEMS
This safety net by OMP is a part of the integral head restrain system, these side and center nets are vital to driver safety.

Ultra versatile - this net can be used as both a window net or center net; simply select the desired side below (i.e. for left-hand drive cars a LEFT net would be used as a window net whereas a RIGHT net would be used as a center net). 
some sanctioning organizations require a window net system for competition.


Material: polyester
Measures: 15" tall (on tallest vertical strap) by 26" long (from point to back of web), with three 29" long straps to attach the net in the back.
Certifications: FIA
Includes net and ECE quick-release 
Not Sold Online - Only Available In Store