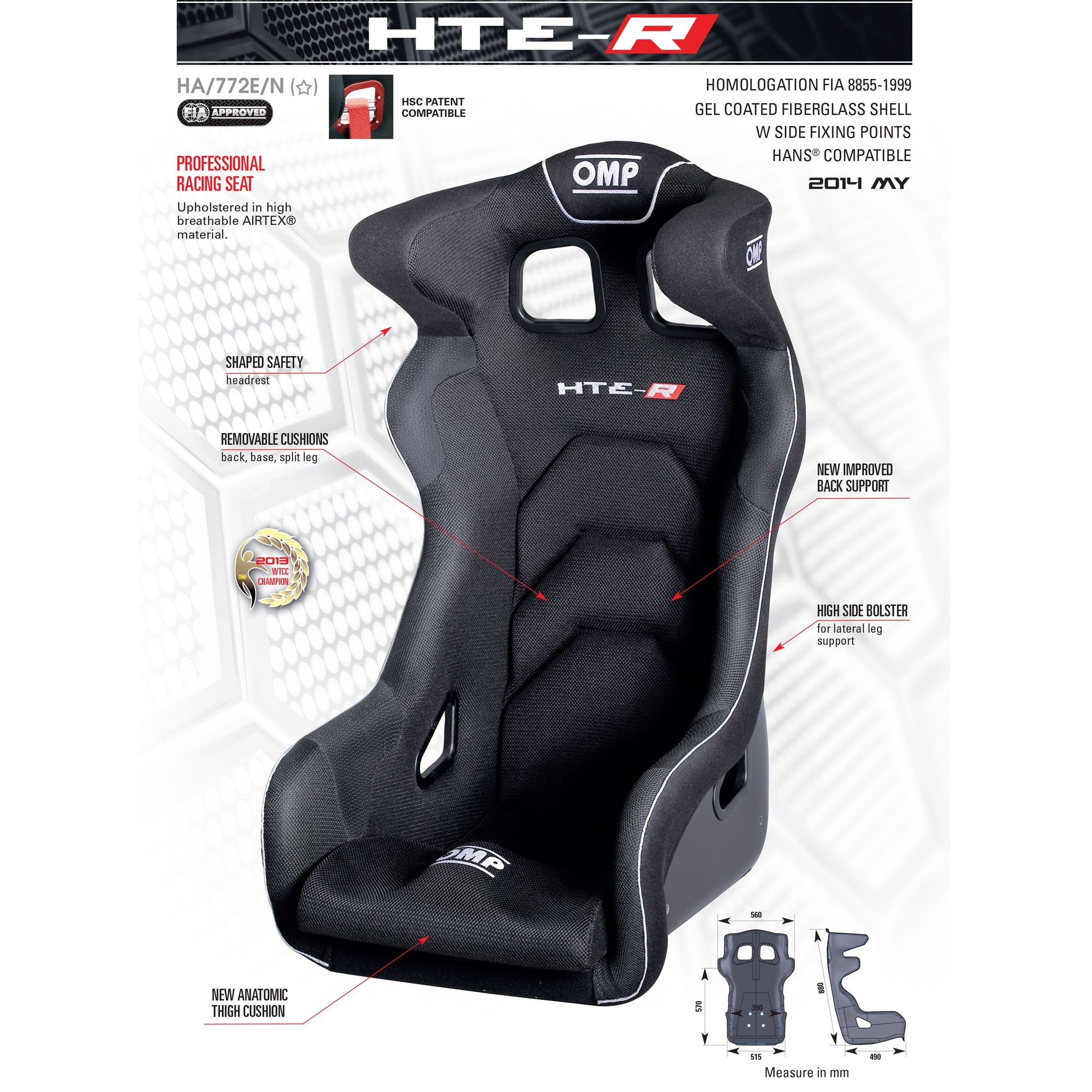 OMP RACING SEAT HTE-R
HTE-R
FIBERGLASS SEAT
Seat with black gel-coated shell. Perforated shell to enhance seat and back breathability built-in, padded head restraint high profile side bolsters for increased lateral support upholstered in lightly padded velour removable back, seat and leg cushions grip enhancing fabric on the shoulders, 5 seat belt openings (HANS compatible) side mounted (W type).
Weight 9.4 kg
* This is a non return item, please verify your application before you order.
Not Sold Online - Item In Stock, Only Available In Store
We currently have 6 in stock.