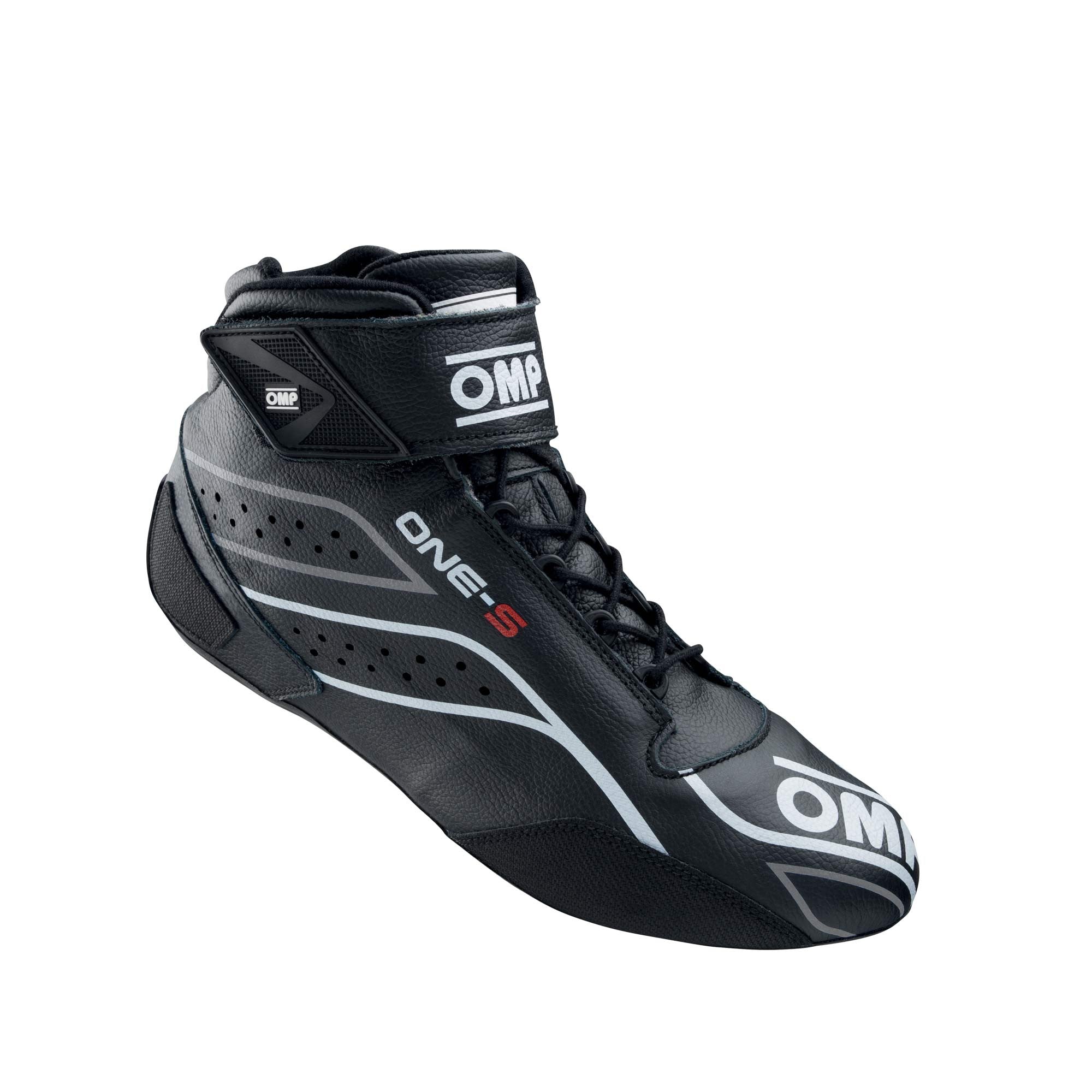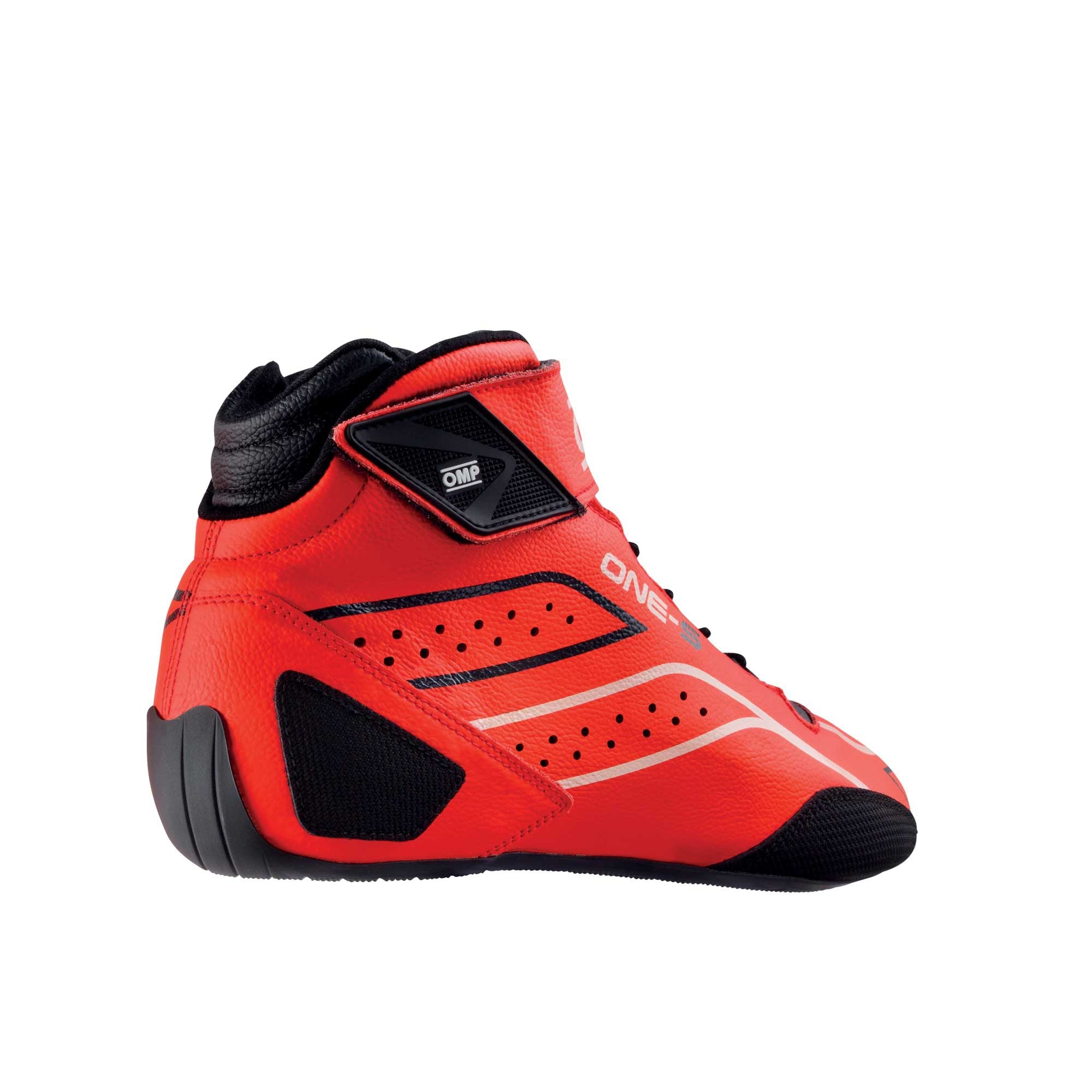 OMP RACING SHOE ONE-S
SHOES 
TOP LEVEL LEATHER BOOTS
Top level leather boot, technical reinforcements on the tip and on the heel. Injected high resistant sole and best grip. Velcro strap for a best fitting of the ankle. Inner sole with plate reinforcement for highest sensitivity and reduction of the stress on the feet. Thin laces for high sliding and a quick lacing of the boots. Modern design.

NEW FIA STANDARD 8856-2018
FIA increases the safety in motosport with the release of new standard FIA 8856-2018 for fire retardant racewear.
The new standard establishes the requirements for design and performance in terms of increased protection against flames and against heat transmission, mechanical resistance and tensile strength.
SIZE
37-48

HOMOLOGATION
FIA 8856-2018
* This is a non return item, please verify your application before you order.
Item In-Stock, not sold on line, in store sale only.
We currently have 8 in stock.