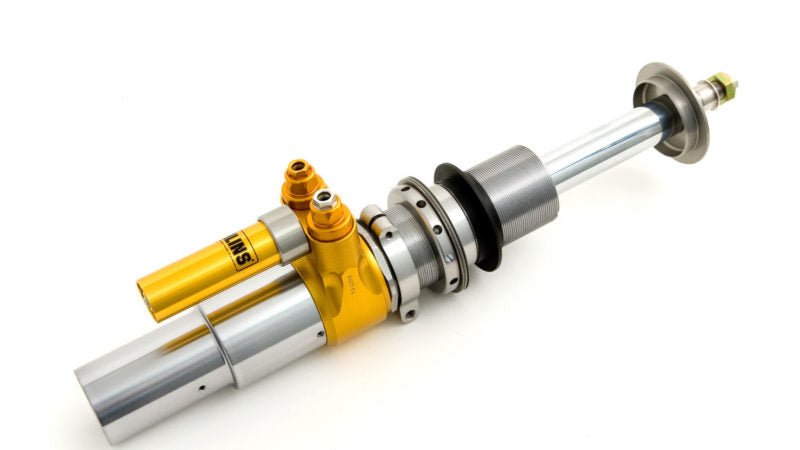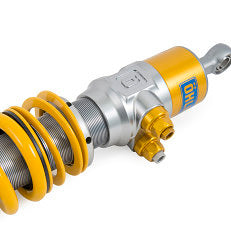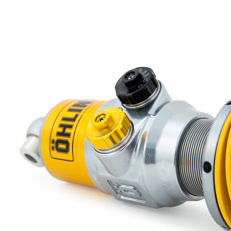 Öhlins SUSPENSION TTX
The TTX 46 is featured in GT, sports car, club racing and touring car racing, where McPherson struts are used, and is accompanied by the TTX 40, TTX 36 and ILX 36.
This shock absorber features a 46 mm solid piston with a through rod of 30 mm, providing a rigid and lightweight strut. To further improve the rigidity, the outer tube is made from a high strength aluminum alloy.
The all new upgraded seal head with its design and seals reduces friction and by that improve grip and track performance. The TTX 46 comes in two versions which both benefits from a positive pressure build up.
The 4-way adjustable (TTX 46 MT) provides a wide range of adjustments without even taking the strut off the car. The second version is a 2-way adjustable (TTX 46 CR) and aims towards Touring cars like TCR, GT4 and club racers and is accompanied with the TTX 36 piggyback or ILX 36.
These are also available with a blow-off piston kit which reduces peak loads and makes driving over curbs much smoother and in the end saves tires and improves tyre performance.
* This is a non return item, please verify your application before you order.