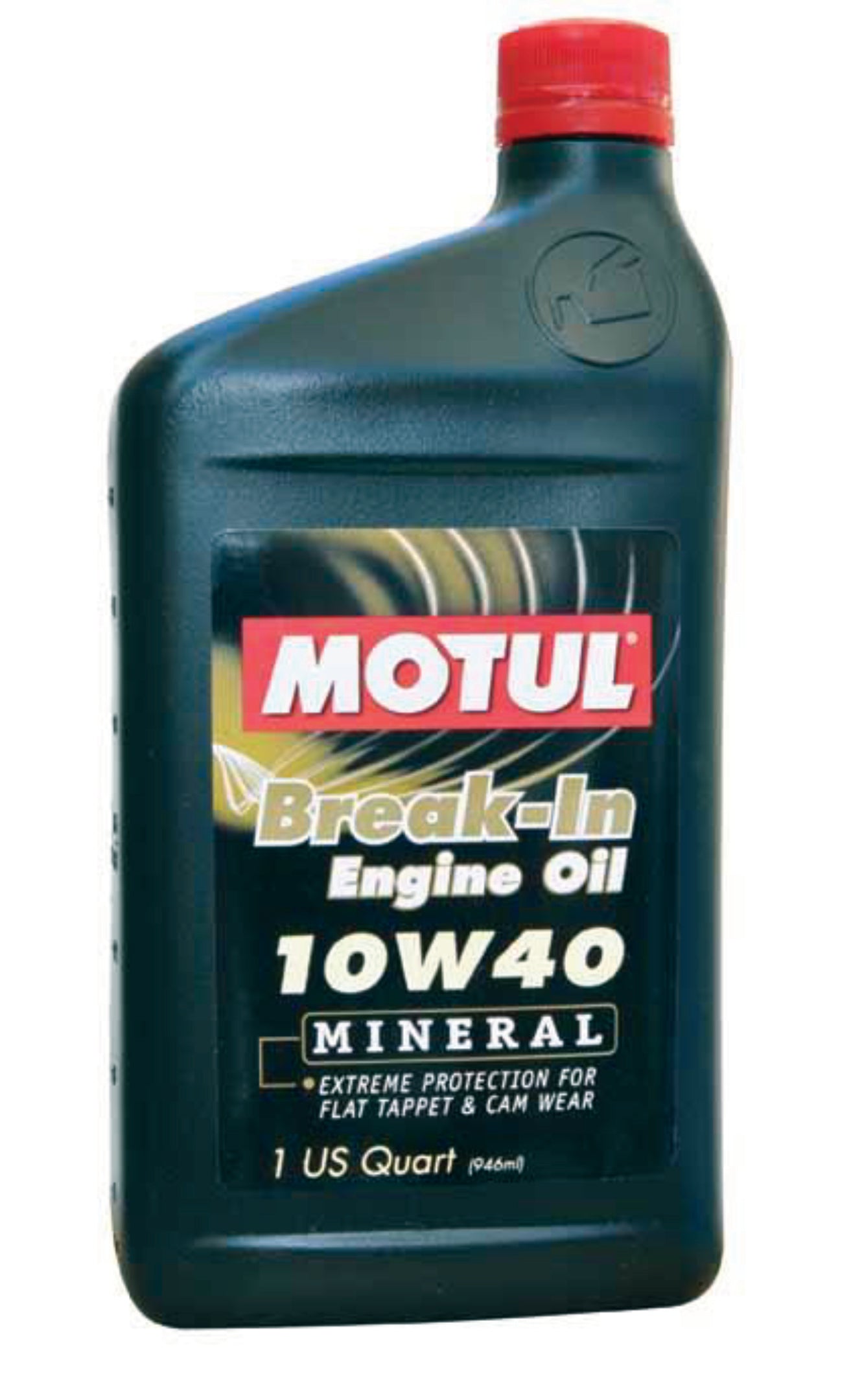 MOTUL 10W40 BREAK IN OIL
Break-in 4 stroke engines in performance sports cars, race cars, flat tappets and other high output, modified or non-modified, engines.
PERFORMANCE MEETS: API SJ / SF / CD  excellent performance in AIR or WATER COOLED engines.  Balanced friction modifiers enhance break-in efficiency.
Increased level of ZDDP (Zinc dialkyl dithio phosphate) reinforces engine protection

 High heat and shear stable polymers maintain the optimum lubricating film and ring seal in hot running engines.

 Superior detergent/dispersant additive prevents deposits and keeps engine parts clean.

Anti-foam additive keeps oil very stable.

Two-levels of extreme pressure additives for protection of high lift cams, with or without roller bearings. RECOMMENDED USE Break-In and running intervals: Use engine manufacturers' requirements and change oil according to recommended running intervals. Can be mixed with synthetic or mineral lubricants.
We currently have 13 in stock.