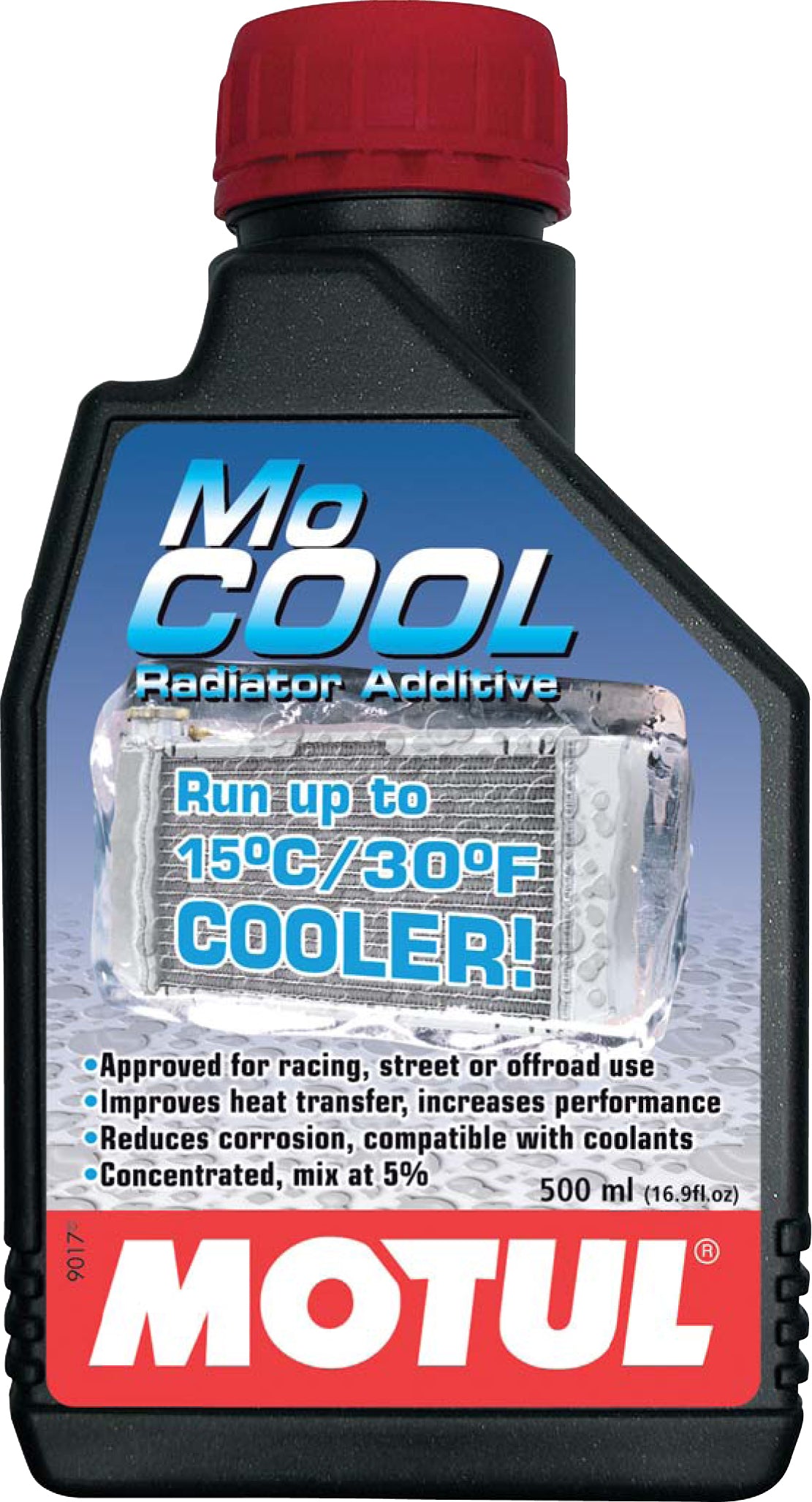 MOTUL COOLANT ADDITIVE MOCOOL
Coolant additive allows engines to run cooler by up to 15 deg C (30F).  Improves thermal exchange and engine cooling efficiency.  Unlike other additives, Mocool is safe for winter storage, and does not need to be drained for long periods of storage, due to it's lubricating properties, will not damage ( cause pitting) water pumps or aluminum materials.
To be diluted at 5% with distilled water.