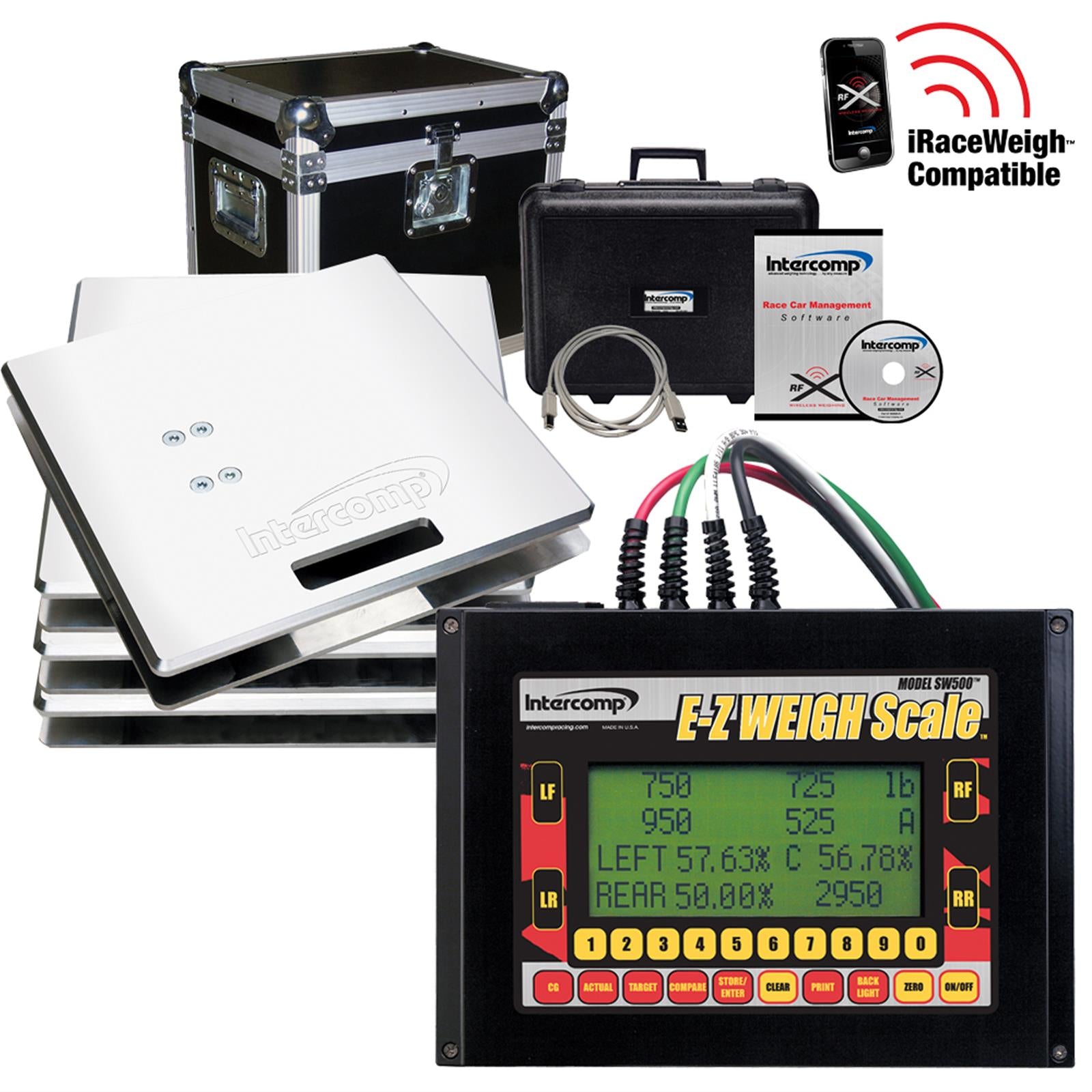 INTERCOMP SCALES
SW500™ E-Z WEIGH DELUXE SCALE SYSTEM
The right weight distribution enhances performance on the track. With a large, easy-to-read display of weights and percentages, Intercomp SW500 E-Z Weigh scale systems provide is the best in the business. View any combination of scale pad weight and percentages, calculate center of gravity, check baseline setup, store 100 chassis setups, and display setups to .01 of a percent for an almost perfect chassis setup. I
Intercomp Racing SW500 E-Z Weigh scale systems include strong T-6061 aluminum scale pads, cabled indicator with large backlighted display characters, case, and a standard 9-volt battery. This model comes with the storage case.
1,500 lb (700 kg) Pad Capacity
6,000 lb (2,800 kg) System Capacity
USB & RS232 Output
Certified to 0.1% Accuracy
Displays Setups to One Hundredth of a Percent
Stores 100 Chassis Setups
Baseline Setup Recall
Center of Gravity Calculation
User Selectable Display Modes
Target Tune Feature
Giant 0.5", Backlit, Display Characters
View ANY Combination of Scale Pad Weight & Percentage
Standard 9-volt Battery Operation
2-Year Warranty
* This is a non return item, please verify your application before you order.
We currently have 2 in stock.