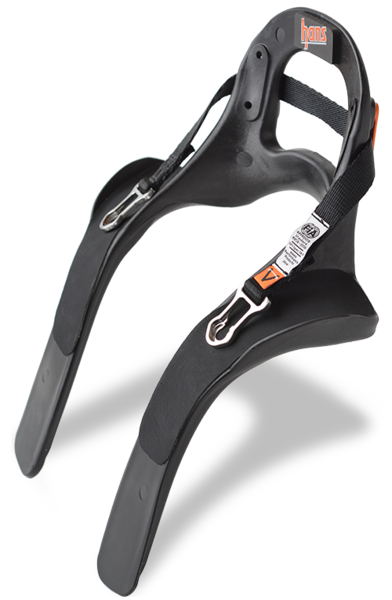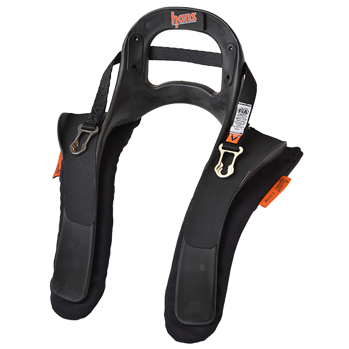 HANS III HEAD AND NECK DEVICE
The HANS III represents the third generation of injection molded HANS devices and features a contemporary approach to reducing weight. Using an all new design and polymer, this device features a hollow collar that substantially minimizes weight while still meeting SFI 38.1 standards. Engineered reinforcements ensure an exceptionally strong structure that provides the same level of safety as every HANS device. The reduced mass guarantees the lightest and most comfortable injection molded HANS ever.
Each HANS device is sold complete with two anchors (enough for one helmet), pads, and matching tether. Select standard button style (left) or Quick Click system with red pull string.
With FIA homologation
- Size medium - large 
- Sedan 20 degrees
- Open wheel 30 degrees
* Due to liability guidelines, this is a non-return item, please verify your application before you order.
Not Sold Online - Only Available In Store
Please call for an appointment for fitting.
We currently have 2 in stock.