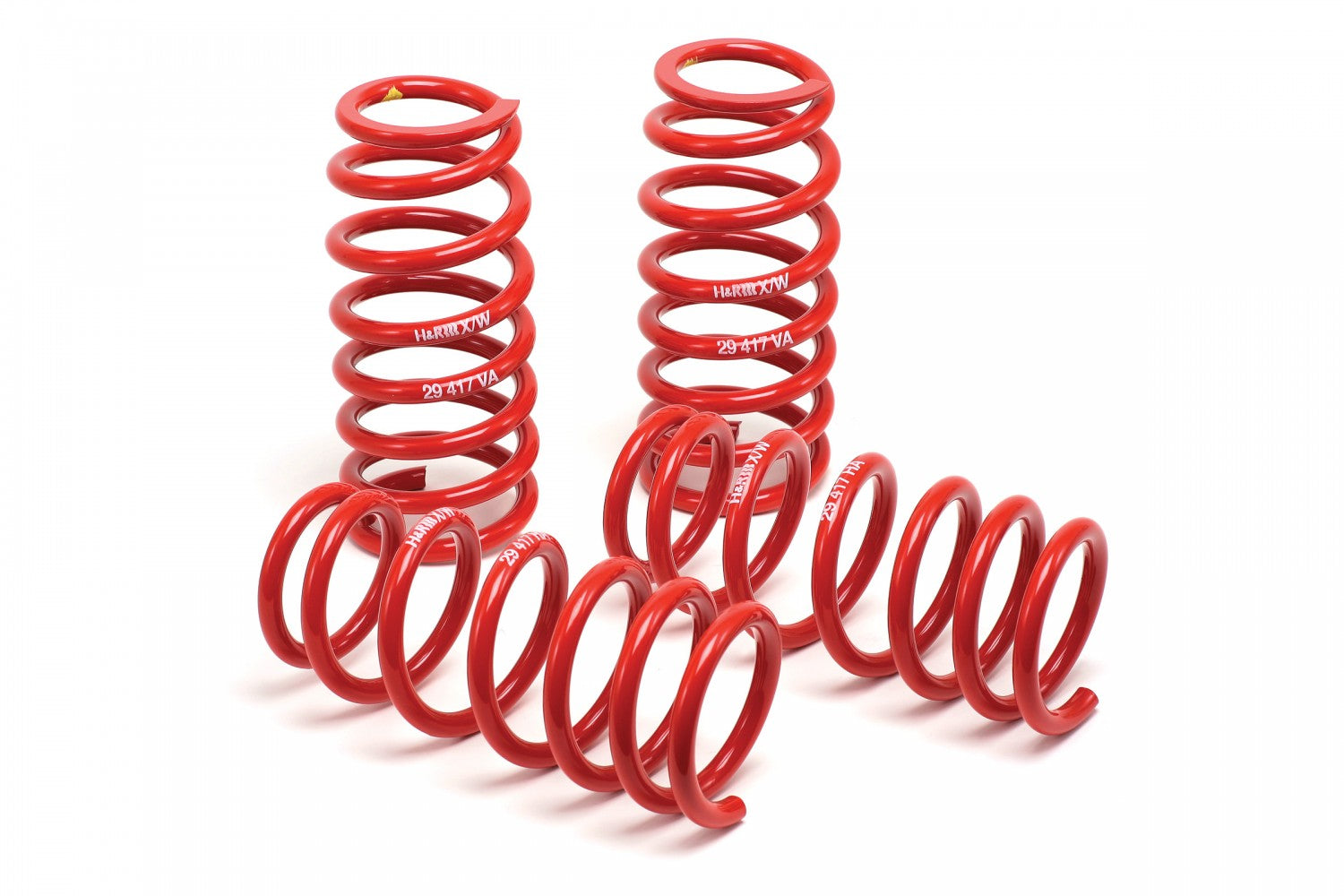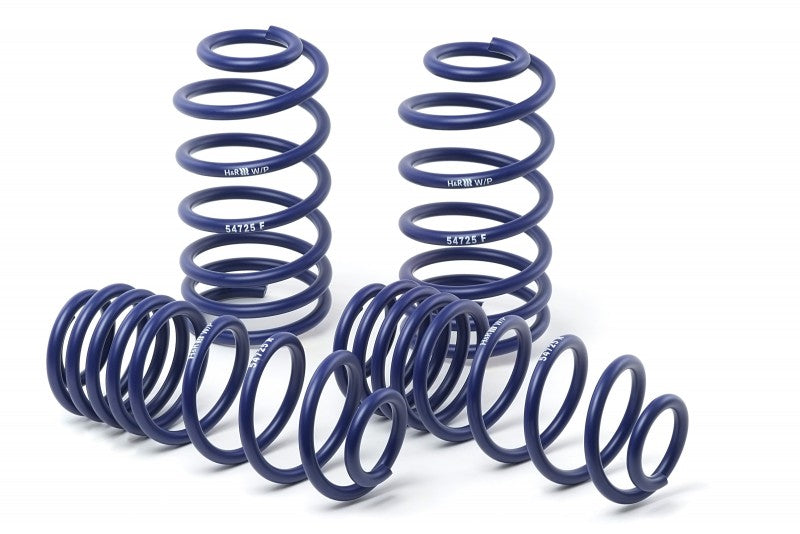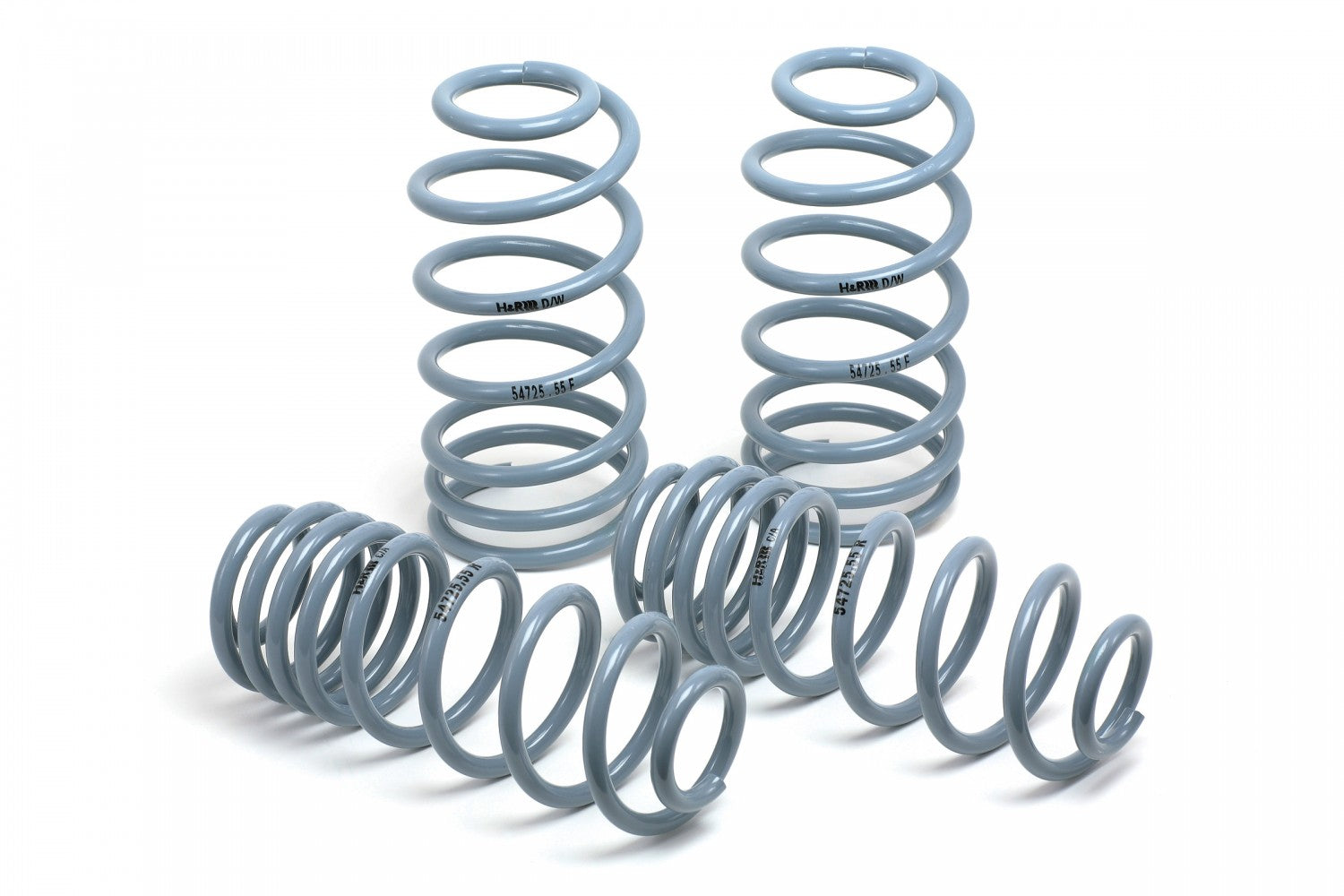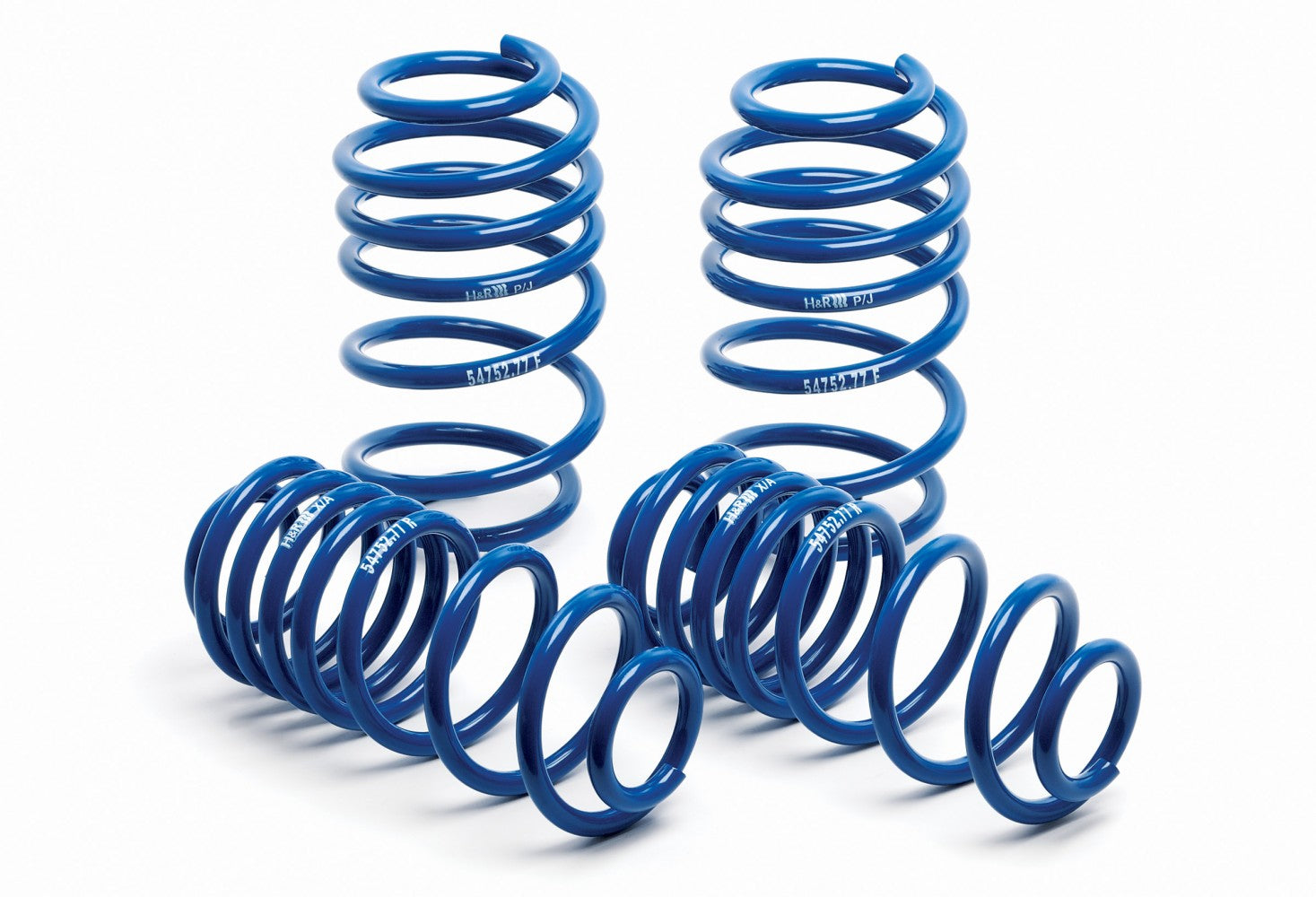 H&R SPRINGS
H&R Springs
Experience the H&R difference today
Suspension is one of the most important factors in determining your vehicle's day-to-day drivability. The first step in suspension tuning is to upgrade your vehicle's stock springs. Upgrading your suspension components will ensure that your vehicle has improved handling and reduced body roll. H&R springs have superb ride comfort and increased driving convenience.
H&R Special Springs are high quality products—they will not set or sag, they are designed and manufactured to be strong, resilient, and more durable than other automotive coil springs. All H&R springs are crafted from a special (hf) 54SiCr6 spring steel to ensure premium quality and performance. H&R Springs are shot-peened to increase their life by more than 200%. All production is completed in-house so product quality is ensured. Each spring is 100% tested before leaving H&R's ISO9001 certified production facility in Germany.
H&R. Premium Quality Suspension Components.
The H&R philosophy is simple and effective: To manufacture the best suspension products, using only the highest grade materials, and then back all of our products with unparalleled customer service. This philosophy has made H&R what it is today - the industry leader in high performance, quality suspension components. Be it on the street or on the track, H&R has become synonymous with consistent, proven suspension performance and quality.
Due to the many variations and technical variants, Please call for application and pricing.
* search applications Here
* Due to liability guidelines, this is a non return item, please verify your application before you order.