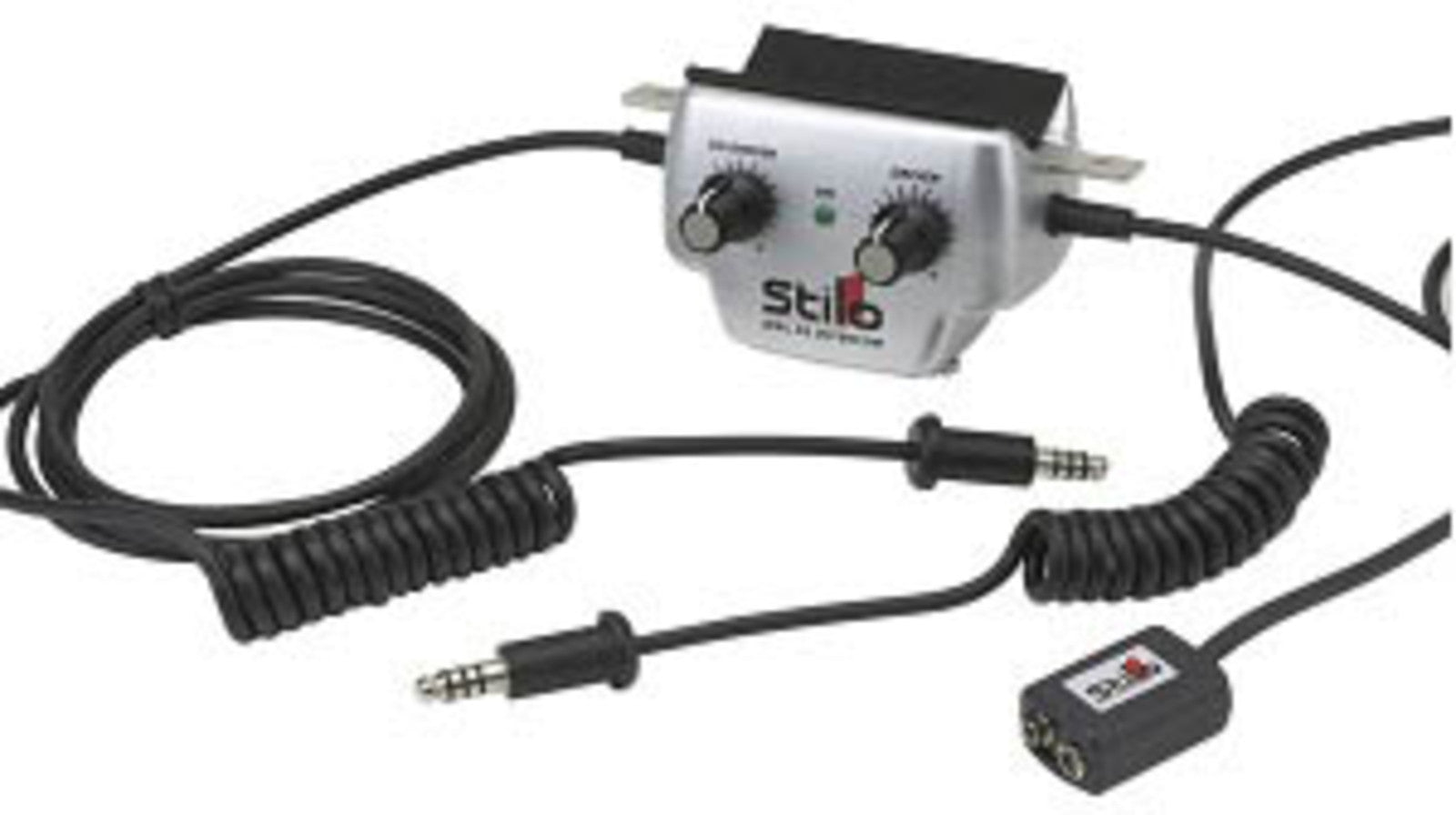 STILO HELMET INTER-COMP SYSTEM DRIVER, CO-DRIVER
STILO Intercomp system
Intercom unit designed to be installed on the roll bar.

Features an automatic On/Off switch controlled through co-driver plug connection, no more starting races disconnected. Individual volume adjustment. 9 volts power supply standard. 12 volts available as option. Exclusive Stilo cable for fastening safety belts. Camera or radio connection.
Tired of the cheap head sets you shove into your helmet?  This is a great piece of equipment for communications with a passenger/coach, plug and play for Stilo helmets, if you are using a different helmet connection, you may need to purchase adapters.  Please contact the order desk for details. 
* This is a non return item, please verify your application before you order.
Item In-Stock, Sold On Line Only.
We currently have 3 in stock.