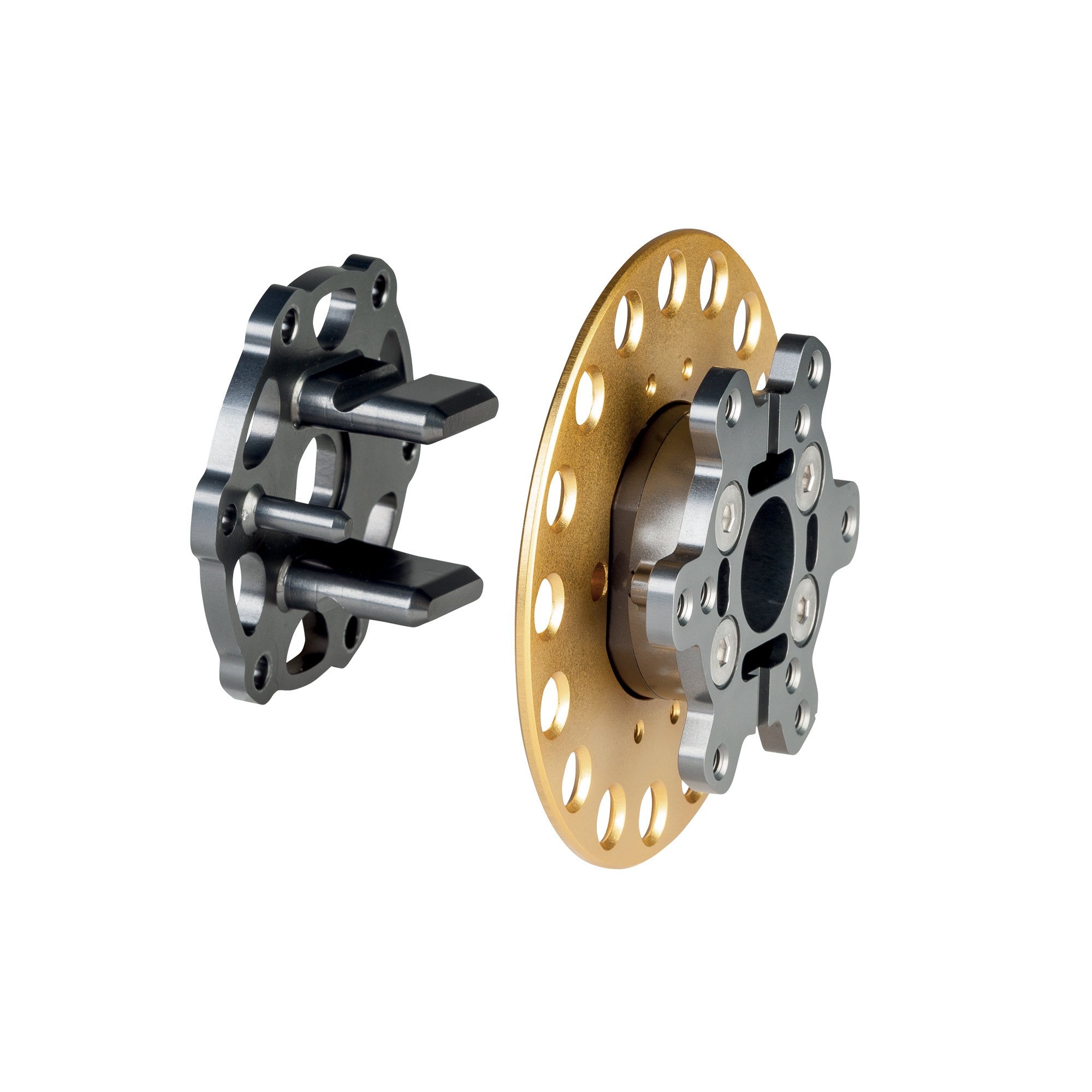 OMP QUICK RELEASE STEERING HUB * BOLT ON


QUICK RELEASE HUB (BOLTED)
PROFESSIONAL QUICK RELEASE HUB
OMP Quick release hub to be bolted in aluminium with 6 holes.
Compatible with 3 or 6 holes steering wheel.
11 pin professional electrical connector (option). This part is an high performance interconnection engineered with arc-shape metal guides, which ensure a rapid and precise alignment of the 11 contacts. Aluminium body, IP68 sealing, 10,000 cycles guarantee, high temperature and chemical resistance.

Recommended to be use PTFE dry lube to get the best performance and preserve all components.
* This is a non return item, please verify your application before you order.
Item In-Stock, Not Sold Online - Only Available In Store 
We currently have 1 in stock.