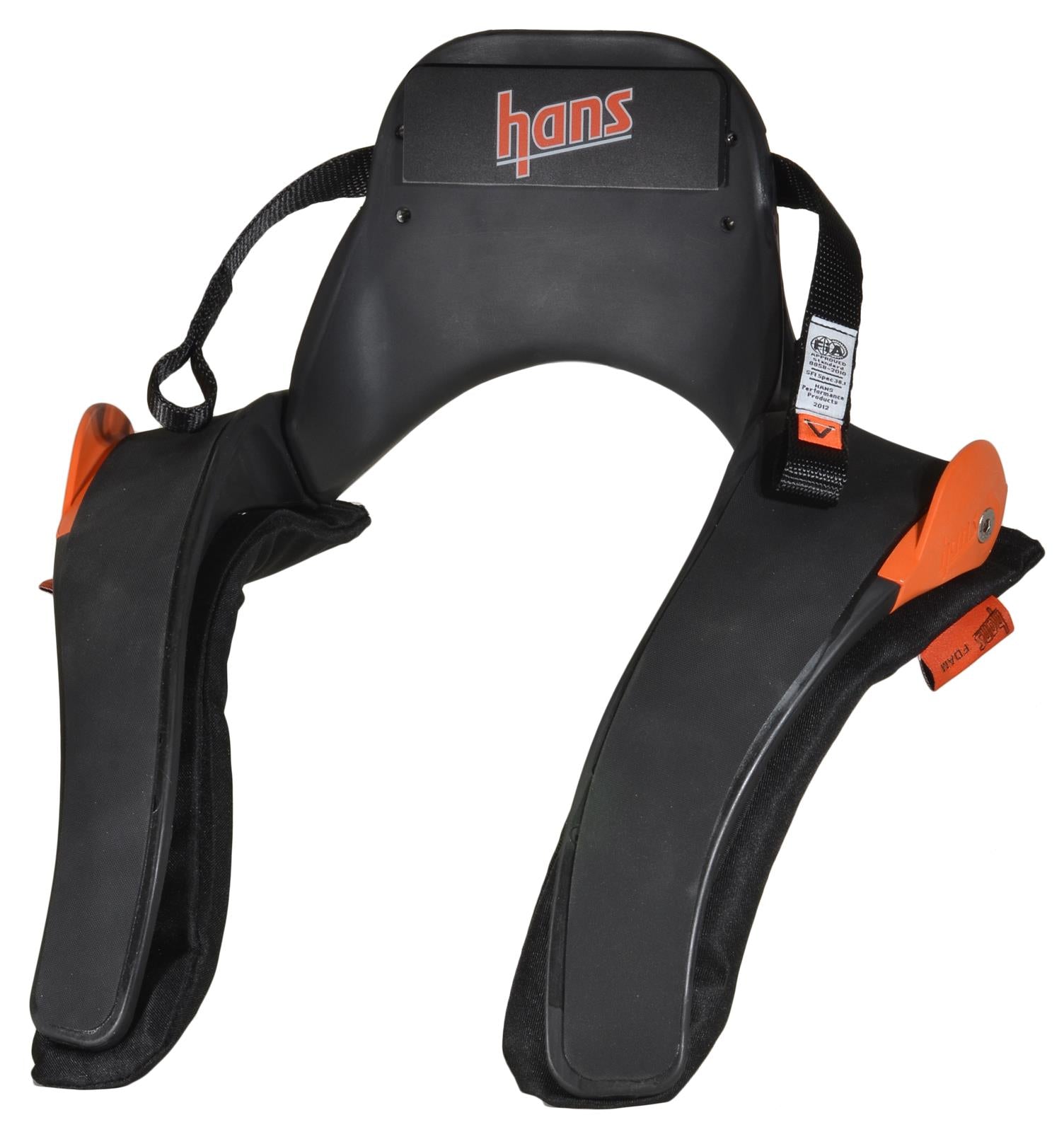 HANS ADJUSTABLE HEAD AND NECK DEVICE
The HANS Device Adjustable™ provides award-winning HANS performance in any type of car. Increased adjustment allows for open wheel, Dragster, sedan use.
- Adjustable angle from 10 to 40 degrees fits all types of cars and seats
- Easy to adjust in 5 degree increments – providing more comfort
- Sliding tether
- Quick Click
- Weight: 970 grams
- Size: Large

With FIA homologation

* Due to liability guidelines, this is a non-return item, please verify your application before you order.
Not Sold Online - Only Available In Store
Please call for an appointment for fitting.
We currently have 1 in stock.