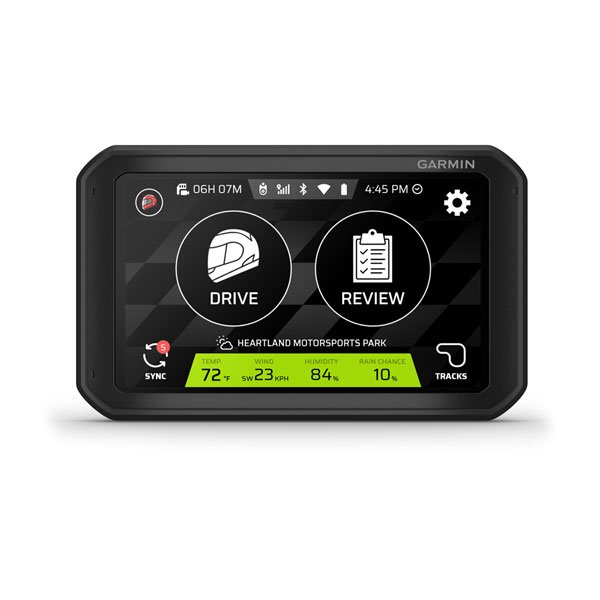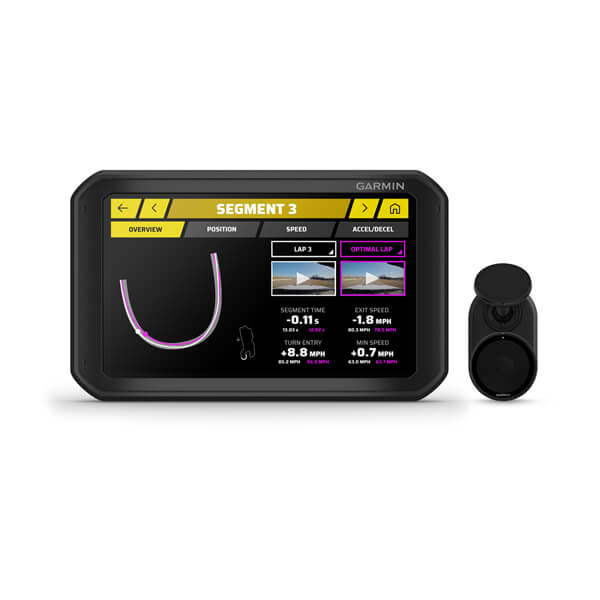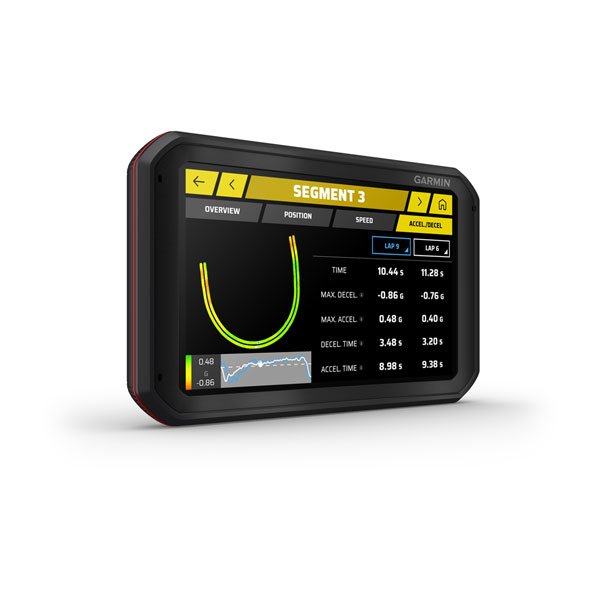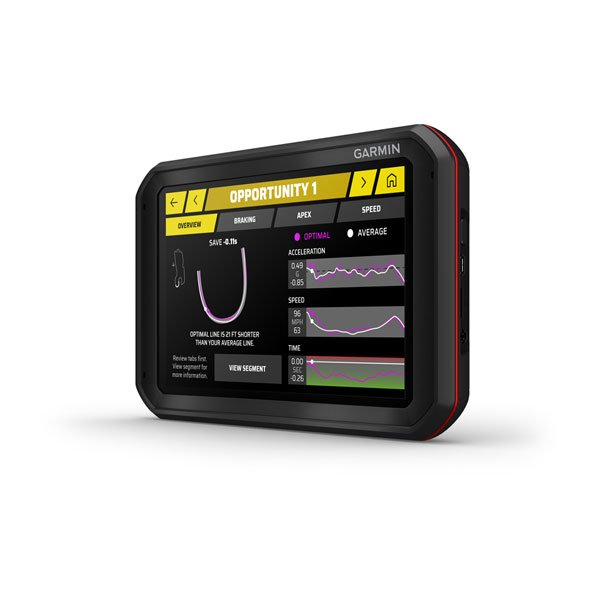 Garmin Catalyst™ Driving Performance Optimizer
Not Sold Online - Only Available In Store
Performance Optimizer with Real-time Coaching
Garmin Catalyst purchase includes the Remote Cam.
TRUE TRACK POSITIONING:  This groundbreaking technology uses 10 Hz multi-GNSS positioning, image processing and built-in accelerometers to generate your racing line on the track.
ON-TRACK DRIVING COACH: On the track, Garmin Catalyst quickly becomes your real-time "coach," giving audio cues via BLUETOOTH®

 

technology from your headset2

 

or car stereo.
TRUE OPTIMAL LAP:  This revolutionary technology combines your best times for each track segment to show your optimum drivable time based on lines you actually drove and can repeat.
APEX PERFORMANCE:  Which line should you track when ripping around corners? See on the map how early or late apex decisions affect your overall speed through the course.
REMOTE CAM:  The included remote cam captures clear, crisp HD video, which can be played back on the device with time-synced overlays showing speed, lap data and more.
ADAPTIVE COACHING:  Easily compare performance data from your other sessions, and get immediate, adaptive suggestions to see areas where you can do better.

SEE AREAS OF GAIN:  After your session, immediately review the performance data on your device to see where on the track your biggest areas for improvement are.

Not Sold Online - Only Available In Store, Electronic Non return item.
* Sale price ends April 16 2022
We currently have 2 in stock.