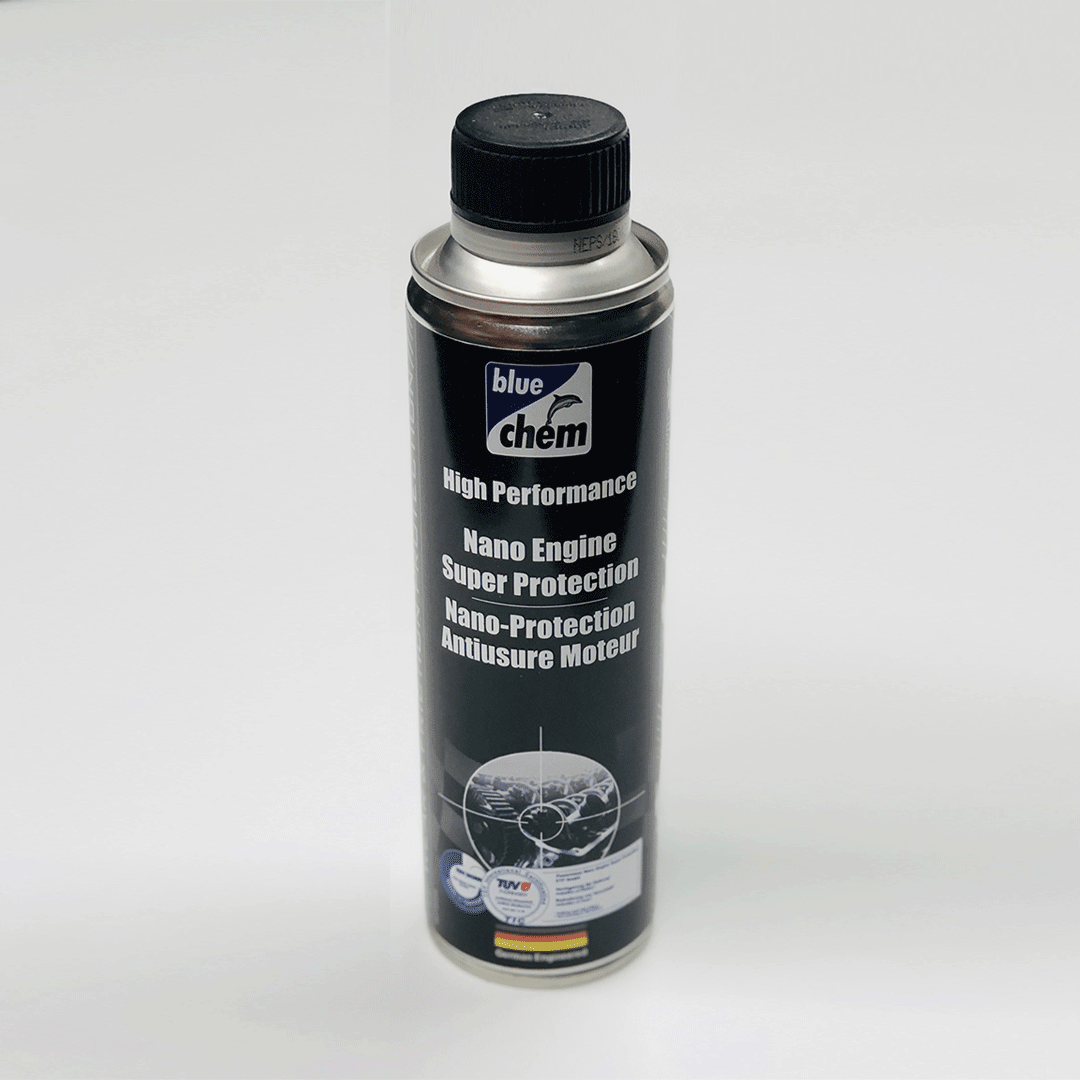 BLUE CHEM NANO ENGINE SUPER PROTECTION
Blue Chem High Performance Nano Engine Super Protection for Gasoline and Diesel Engines & Gearboxes (Automatic & Manual)
The highly effective Nano anti-friction protective film seals all the internal surfaces of engines and equipment and ensure that seals, shaft seals and O-Rings remain supple.
- Highly effective wear protection
- Improved Oil flow during cold starts
- Smoother and quieter engine running
- Increased performance
- Extended life of equipment
- Excellent "Run dry" properties 
- TUV certified
- Made in Germany

Additional Power, efficiency and wear protection.
Instructions for use:
1. Add to engine oil lubrication system.
2. Use in Automatic & Manual gearboxes and differentials at a ratio of 1:10.
1 Can (300ml) treats up to 5 litres of oil
We currently have 5 in stock.