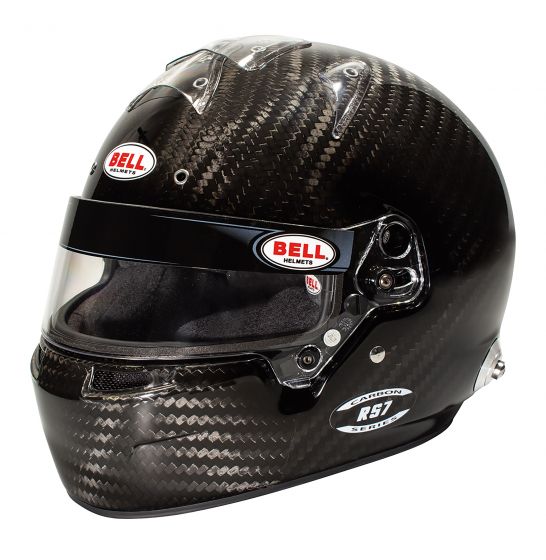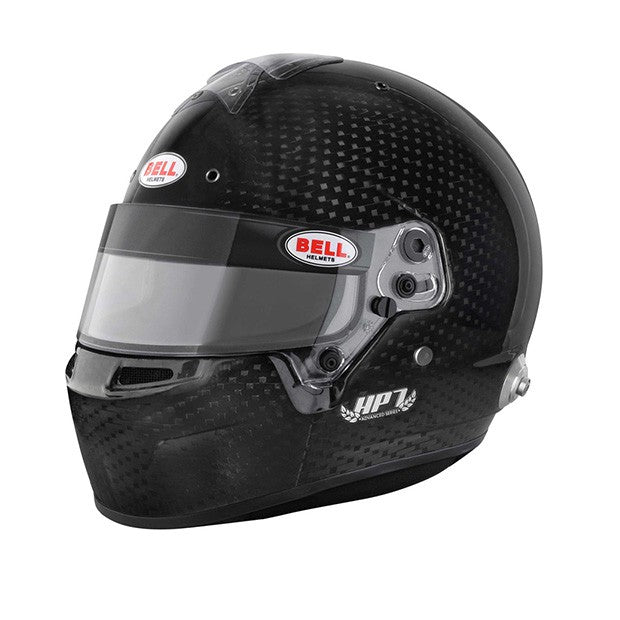 BELL RACING HELMET RS7 CARBON
Based on the innovative BELL HP7 design and featuring an ultra-lightweight carbon shell, using Bell's high-pressure proprietary molding system, the RS7 Carbon provides racers with unmatched acoustic comfort, aerodynamic performance, and energy absorbing capacities. The sleek, aerodynamic design features an advanced ventilation system with 14 air intake and extraction channels for maximum airflow and ventilation.

Ultra-lightweight carbon shell
Advanced multi-density, multi-piece liner to maximize energy absorption and impact performance
Optical grade injection molded Double Screen Anti-Fog (DSAF) visor for anti-fog control and superior visibility
Powerful and effective top and chin bar ventilation system with 14 air intake and extraction channels for maximum ventilation
Air intake system includes two-part center and side air intakes (installed)
Shell and shield design optimized to improve aerodynamic performance, reduce internal noise, and enhance energy management capacities
Integrated channels in face piece offer multiple options to install drink tube and radio systems
Available in two versions: duckbill (chin spoiler) and non-duckbill
Rear spoilers, top gurneys, and chin bar gurneys available separately
Forced air attachments available separately
Factory installed Hans anchors as original equipment
Synthetic rubber gasket seal to prevent dirt and water from entering the helmet
Shield and pivot kit: SE07 3mm, SV(SE07, SE077)
Homologation: Snell SA2020 and FIA8859-2015 approved
Alternative interior fabric colors: Black, Blue, Green, Red, Tan, Violet, White and Yellow (by special order)
Color: Carbon
Sizes: 6 3/4 (54) to 7 5/8+ (61+)
* This is a non return item, please verify your application before you order.
Not Sold Online - Only Available In Store