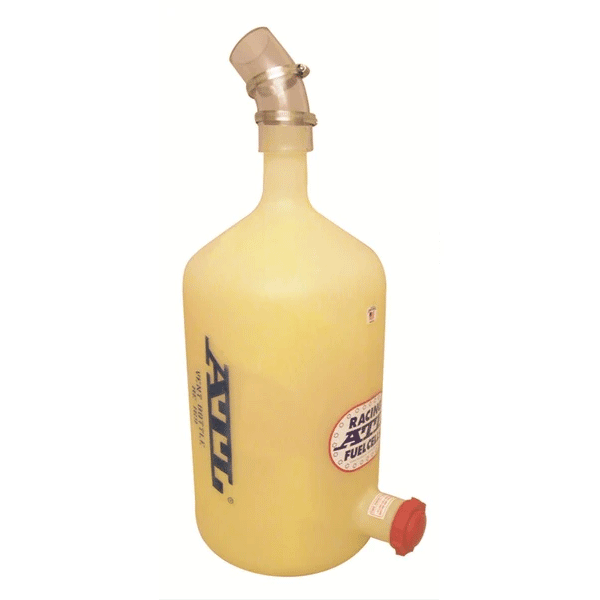 ATL REFUELLING BOTTLE
ATL vent/fill bottles are foam-filled for added safety and designed to mate with a dry-break valve (sold separately) to collect vent overflow during pit stop fueling. They include an elbow hose and can be used as a great top-off re-fueler too.

- Available in 5 gallon.
- Dry-break sold separately.
- Capable of fueling 5 gallons in 3.6 seconds. (5 gallon dump can)
- Will require fill neck and Red Head dry break. 
* This is a non-return item, please verify your application before you order.
We currently have 1 in stock.