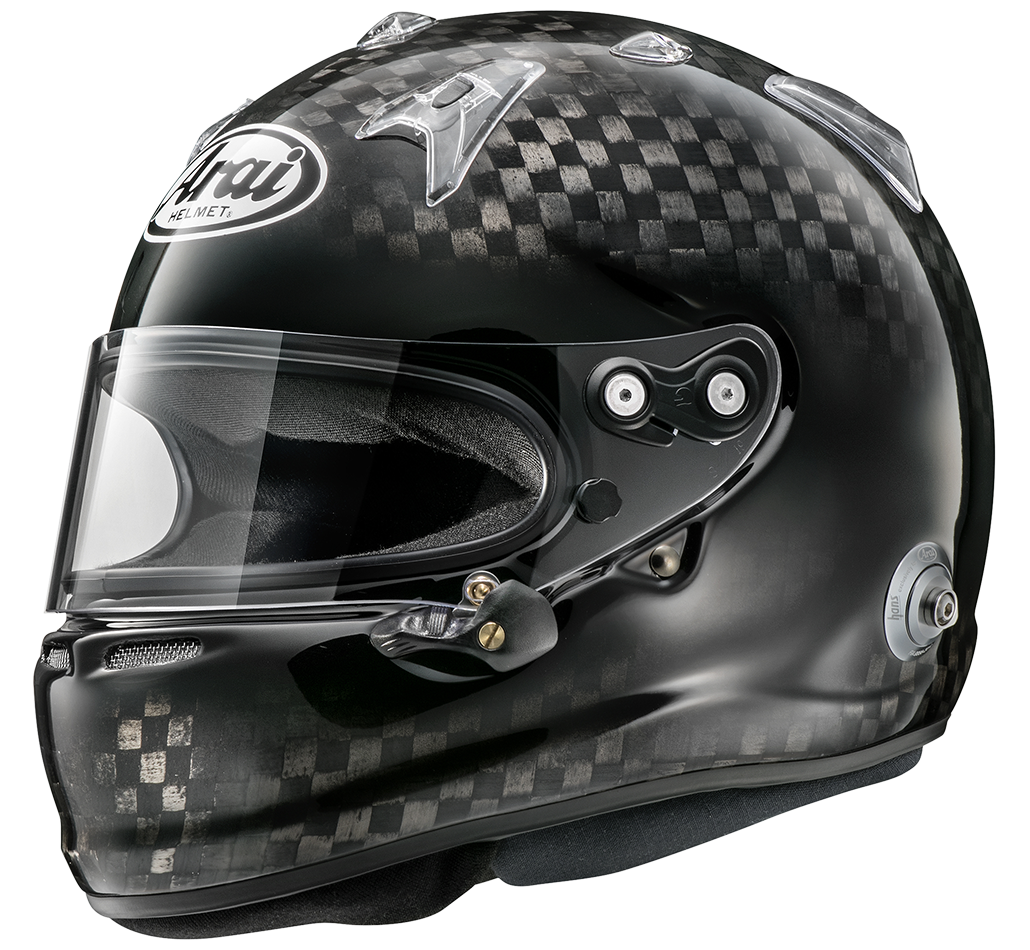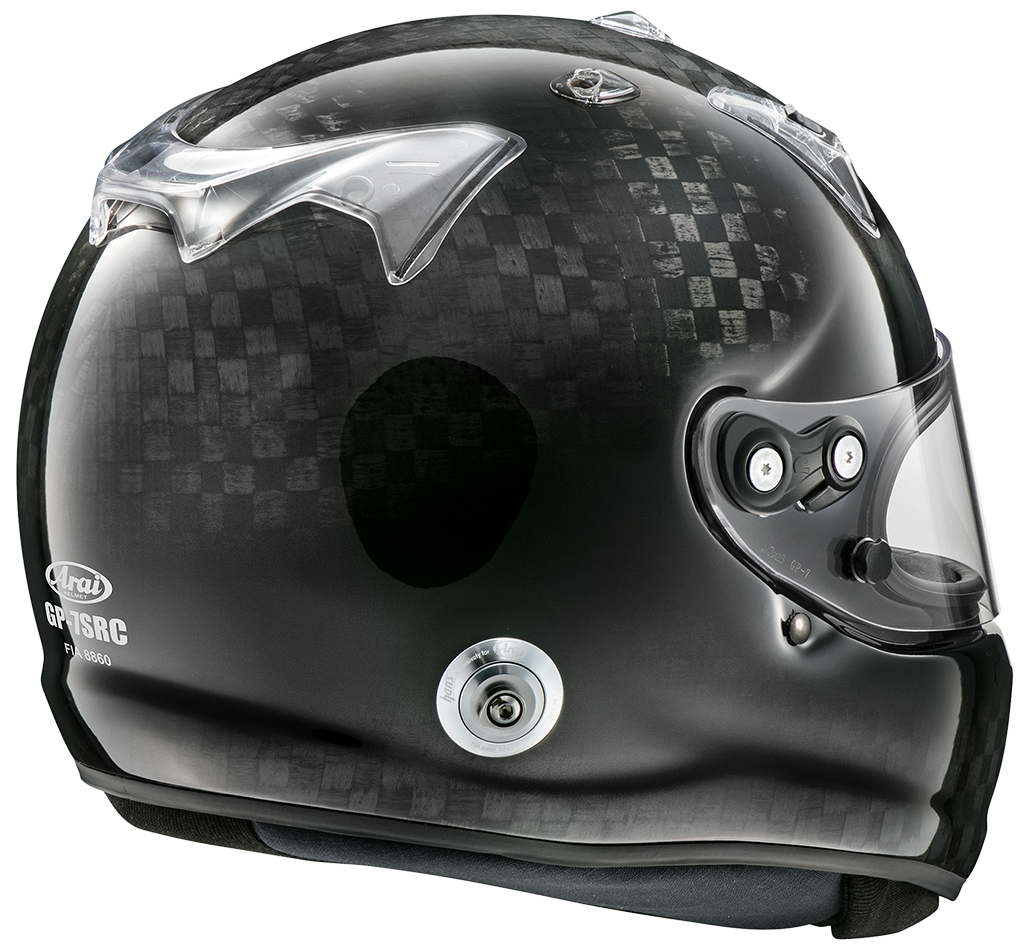 ARAI HELMET GP7 SRC-ABP
FIA standard 8860-2018 GP-7 SRC 
The new GP-7 SRC is an absolute masterpiece of Arai engineering, performance and comfort. It also conforms to the new FIA standard 8860-2018, which is intended to be the safest in the world for top-end helmets used in motor sports and an advance on FIA 8860-2015. Key to the GP-7 SRC's fundamental strength is its shell, which is built around a proprietary Carbon Fibre (CF) weave that combines CF's existing benefits of high strength and extreme light weight with a major added benefit that standard CF does not possess – flexibility (standard CF tends to splinter or shatter instead of flex on impact). The result is a helmet ready for the unparalleled demands and requirements of professional auto racing, whose list of technological features is impressive because, for this helmet and its prospective user, it is simply the best. 

FIA standard 8860-2018 GP-7 SRC ABP (Advanced Ballistic Protection) 
For open cockpit racing the GP-7 SRC ABP offers Advanced Ballistic Protection with a specification built around development of a unique advanced ballistic test, based on military specifications. Protection is provided against projectiles weighing up to 225 grams and travelling at 250kp/h. The eye port from the ABP version is lowered by 10mm. 

GP-7 SRC & GP-7 SRC ABP 
Please note the GP-7 SRC & GP-7 SRC ABP come without top vents fitted (vent holes are left open). Each helmet box will contain a package with various ventilation ducts so that the driver can choose what's most suitable depending on driving position and personal preference. 
These are the parts included: 

 Performance Enhancement Device (PED) kit (spoiler set front and rear) 

 Screw Kit (4 x torx, 4 x washer & 1 x pressure plate set) 

 Vent kit (7 x Tear Duct, 2 x TDF3, 1 x XDB2) 

 Post anchor set 

 Torx (T20) screwdriver 

Sticker set (2 x 11cm, 2 x 9cm w/masking film for custom painting, 2 x 5.5cm)
* This is a non return item, please verify your application before you order.
Not Sold Online - Only Available In Store
We currently have 1 in stock.