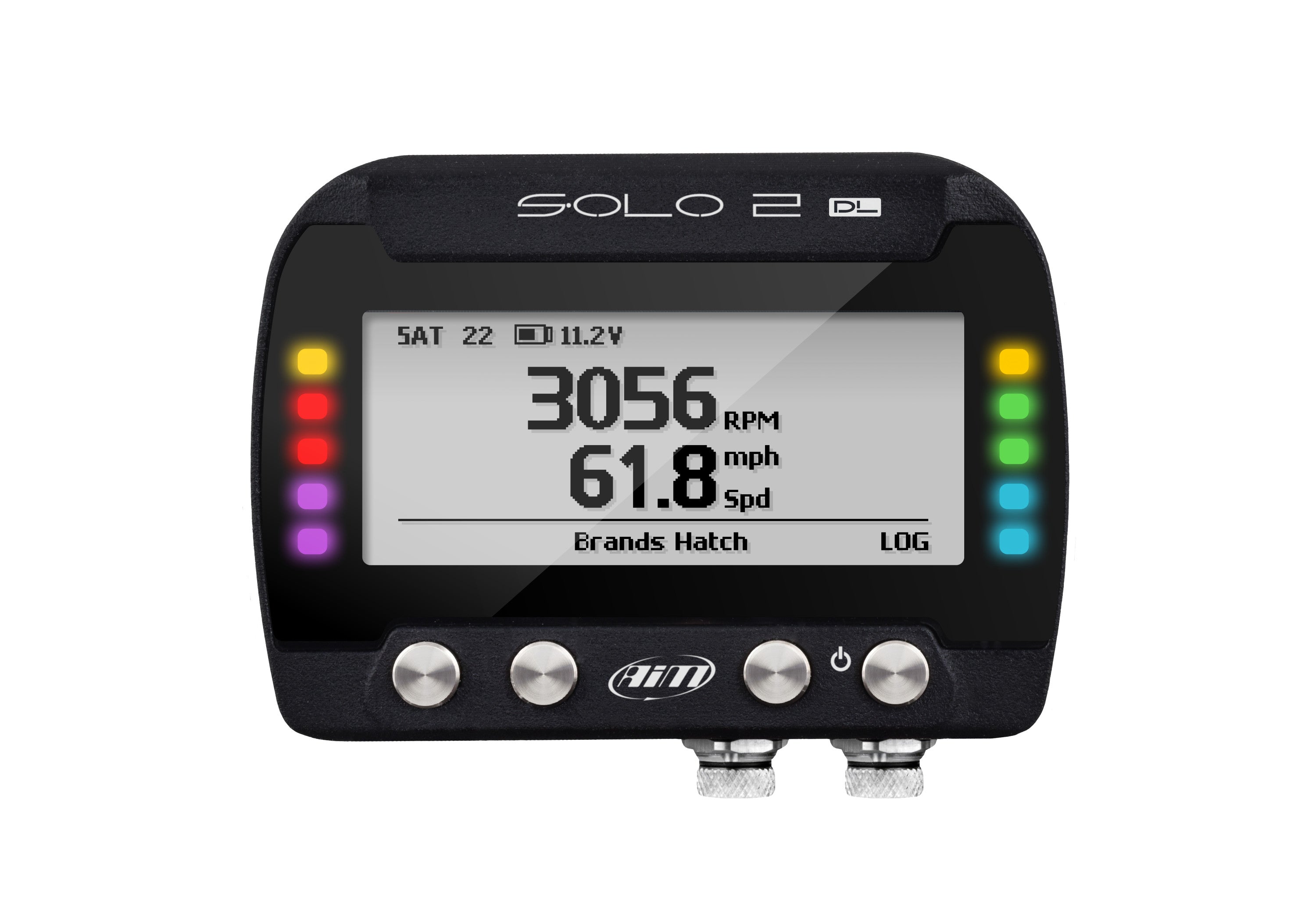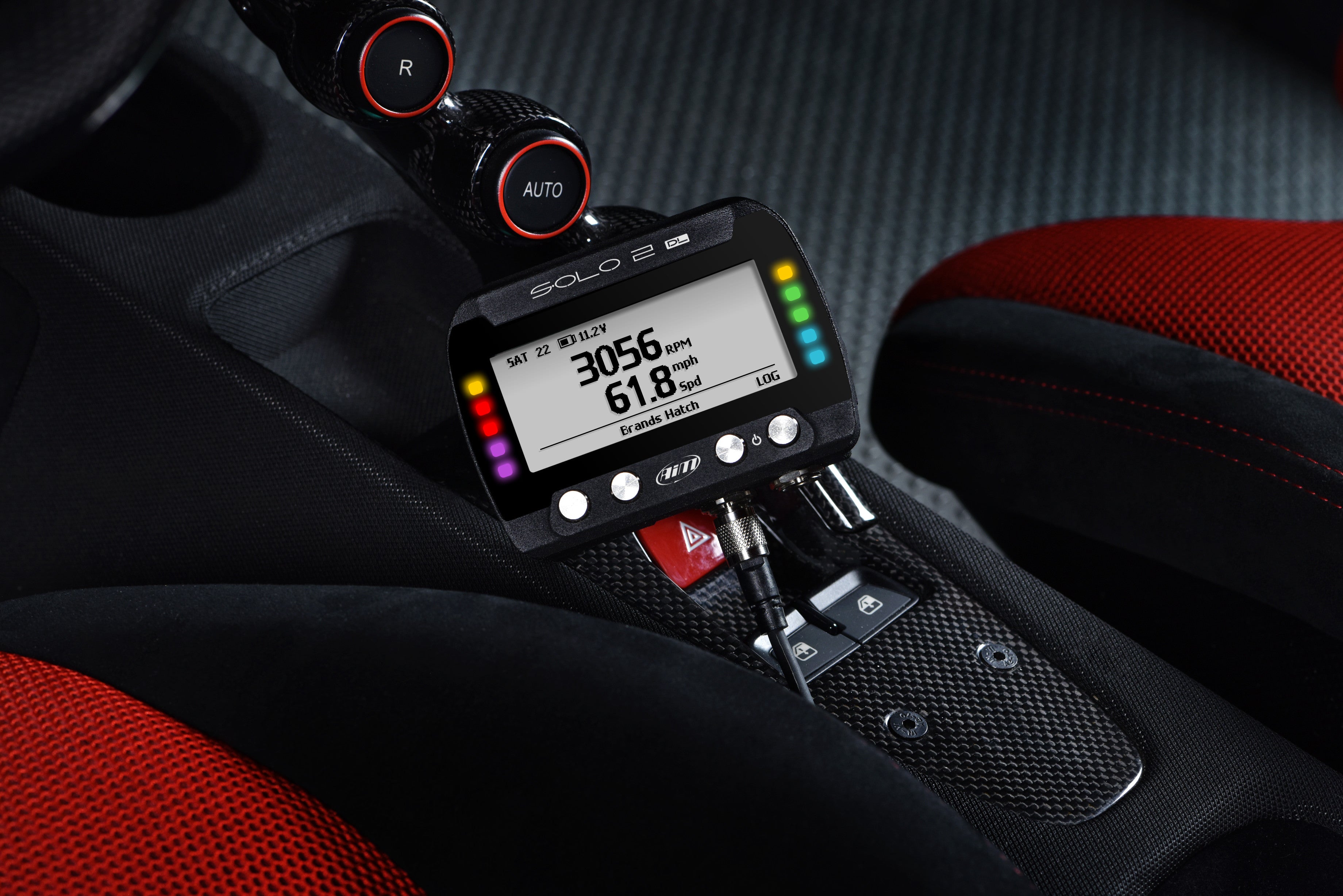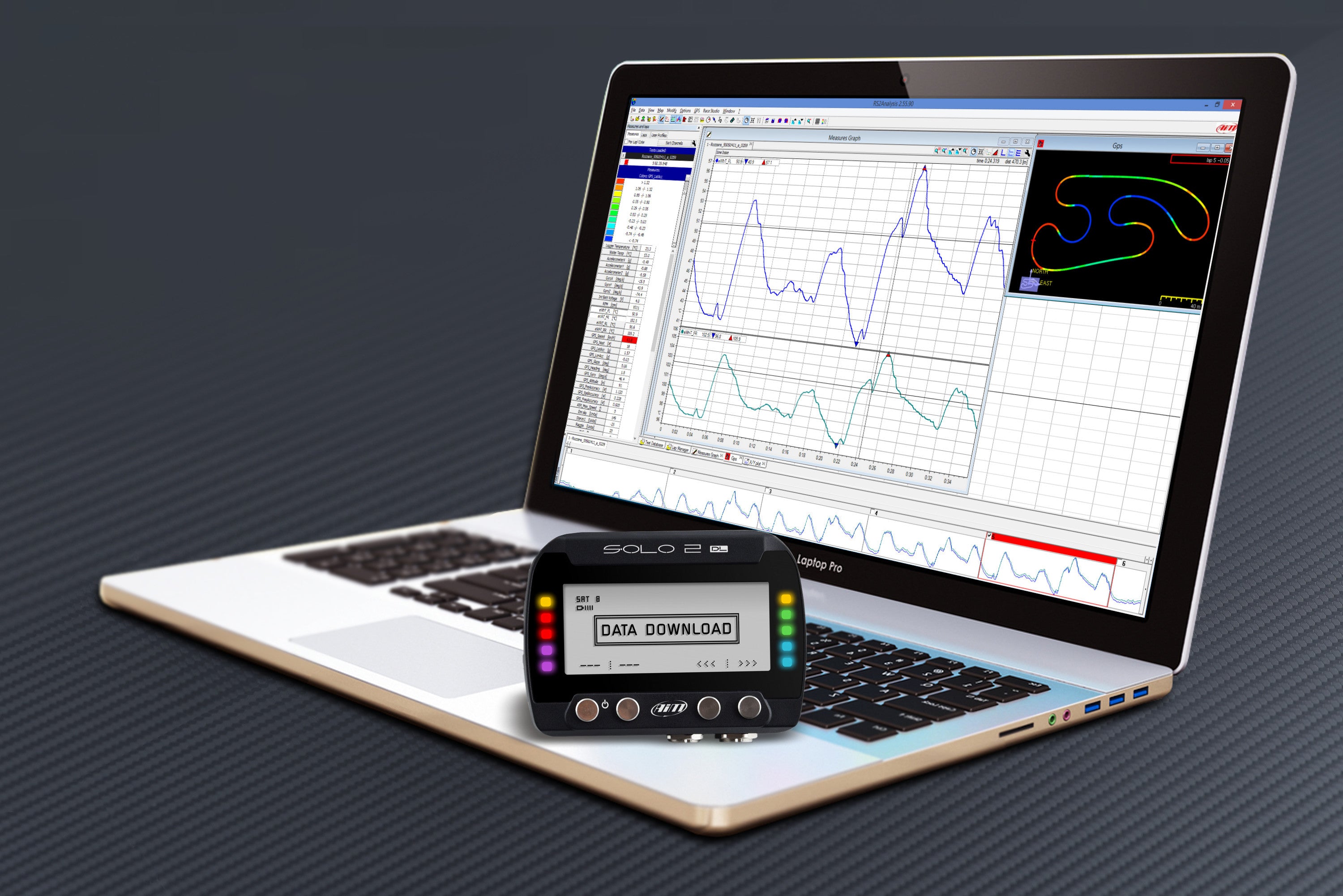 AIM SOLO2-DL
Not Sold Online - Only Available In Store
GPS Lap Timer & Data Logger 

AiM Solo 2 DL, the most precise and simple way to get lap times, with ECU data and overlay it all with your SmartyCam video as well. 
Aim Solo 2 DL: With a database of more than 2,000 tracks all over the world: as soon as it switches on, Solo 2 identifies its position, recognizes the starting line coordinates of the track and starts sampling lap times.  
The new Solo 2 receives the data from two satellites constellations, GPS and Glonass: this is a huge step forward since it is unbelievably faster and more precise than the previous version and the lap times are calculated within a maximum gap not higher than 2/100 sec.
The Solo 2 DL is a powerful data logger acquires data from your ECU. You can connect your Solo 2 DL to the ECU, with a simple ODBII plug or hardwired in, to providing you with all your car's information and power, with just one cable.

Multiple Configurations Management
Solo 2 DL can receive up to 10 configurations at one time allowing you to switch among them through keys.


Predictive Lap Timer
The AiM Solo 2 DL has 10 configurable RGB LEDs, and will give you a clear and fast indication of the comparison with your last lap. Predictive page: shows the predicted current lap time in the format you set.

+/- in relation to the Reference Lap Predicted Lap Time
You can custom build the layout of the display, to show the information you choose on 4 reconfigurable pages, your data shown in your way, see an example below.
Wi-Fi Communication with the PC

With wifi connectivity you can transfer your data securely and quickly to your laptop or computer without cables.
* This is a non return item, please verify your application before you order.
Not Sold Online - Only Available In Store
We currently have 2 in stock.