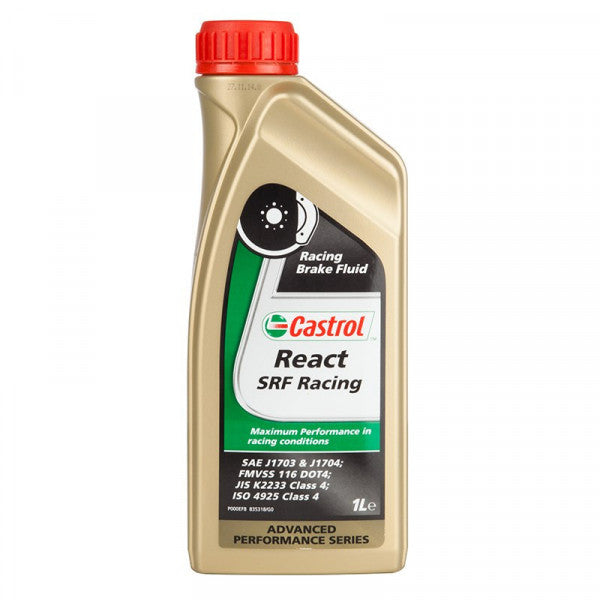 CASTROL SRF RACING BRAKE FLUID
Castrol SRF is an ultra high performing silicone-based racing brake fluid that exceeds DOT5 boiling points.
Used extensively in Touring and GT race cars. It is a silicone-based fluid that is hydrophobic and will not absorb moisture.
Moisture in brake fluids will lower wet boiling point but SRF stays stable even at very high temperatures.  SRF is compatible with the rubber seals and metals used in conventional glycol-based braking systems so it can be used in almost all cars. 
This is a silicone based product and is not compatible with glycol based brake fluids. Mixing silicone and glycol fluids is not recommended 
We currently have 35 in stock.