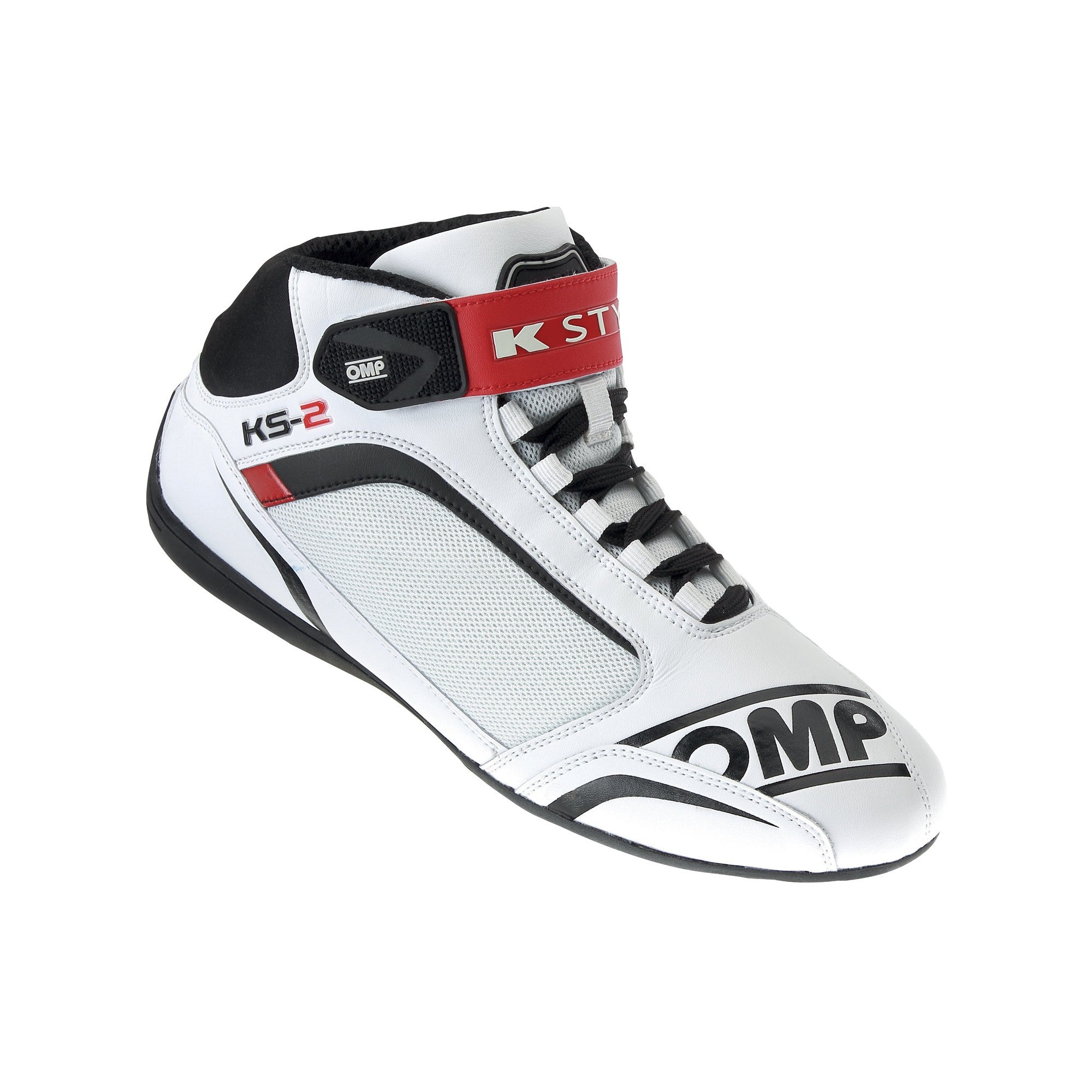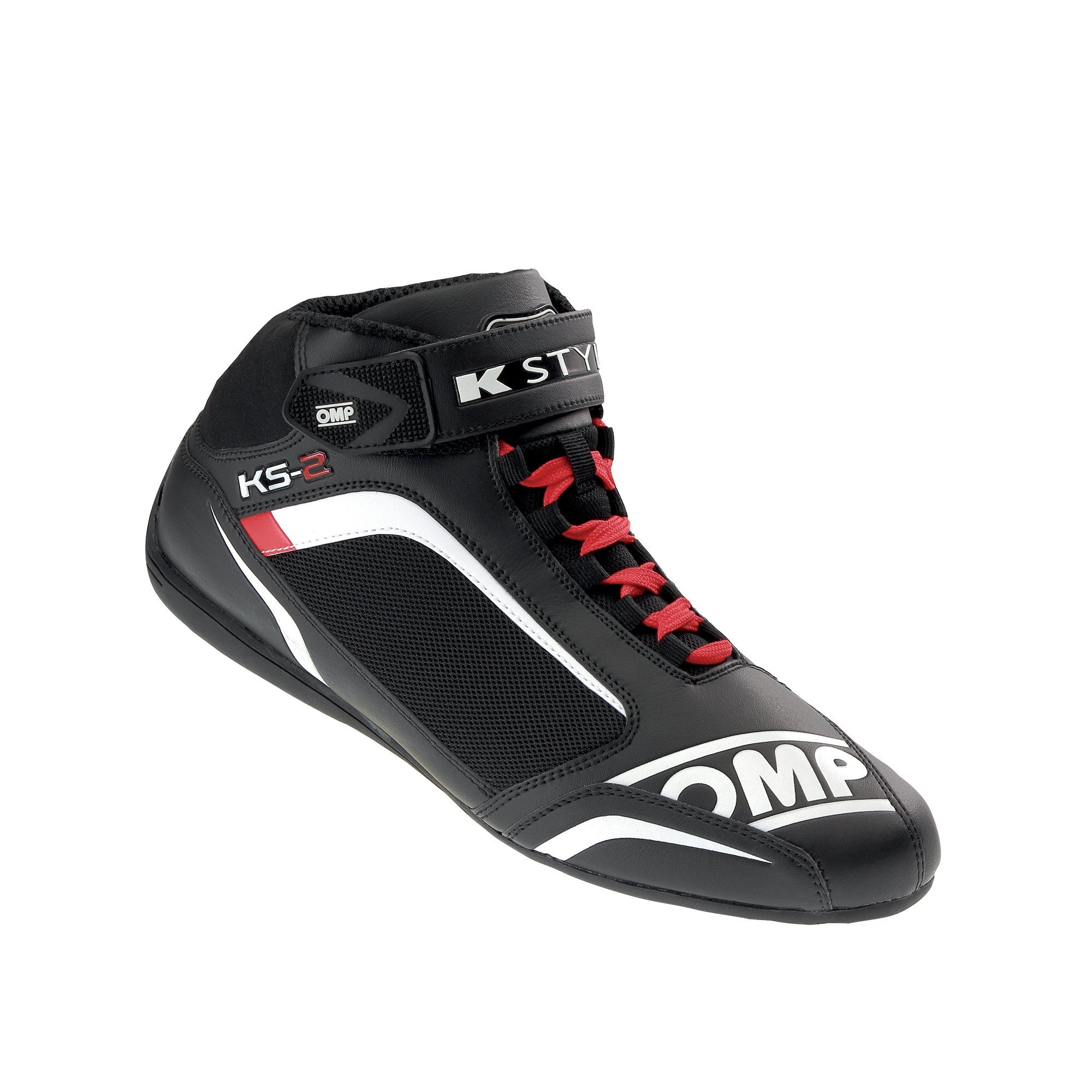 OMP KARTING SHOE KS-2
SHOES
MICROFIBER KARTING SHOES
Shoes in microfiber, mesh inserts, new and fresh style. Outsole specifically designed for kart driving, rear insert in elastic padded material for improved comfort, separate ankle adjustment with velcro strap.
RESTYLING (OMP LOGO ON TIP) AND NEW COLOURS RANGE.
ALL SHOES INCLUDES A SPARE FLUO LACES KIT MATCHING WITH THE SHOES COLOUR.
COLORS
Black/White/Red (IC/812273XX)
White/Black/Red (IC/812120XX)

SIZE
32 - 47

HOMOLOGATION
CIK-FIA Compliance
* This is a non return item, please verify your application before you order.
Item In-Stock, Not Sold Online - Only Available In Store
We currently have 2 in stock.