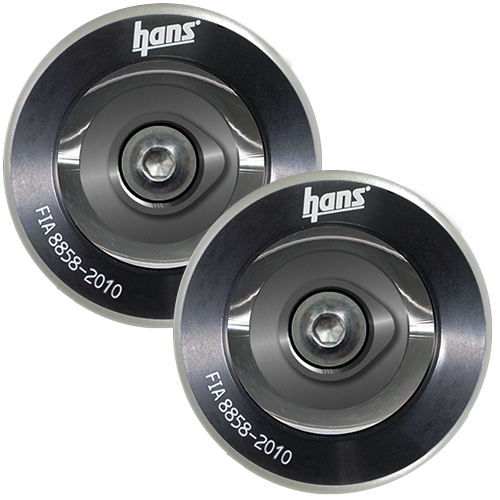 HANS POST ANCHORS
Professional HANS post clips have aluminum bases. Available with or without nutwashers for SA and SAH helmets. These clips fit post anchor tethers.
Note: FIA standard 8858-2010 only approves helmets with the nut washer built in the helmet. If you purchase post anchors with nut washers, you accept that these anchors do not comply with the FIA regulation. If you purchase post anchors without nut washers for use with helmets having a built in M6 terminal, these are fully FIA approved. Both types of anchors (with or without nut washers) are fully SFI approved.
* Due to liability guidelines, this is a non-return item, please verify your application before you order.
* item not exactly as shown, available only with Silver & black base.
We currently have 4 in stock.