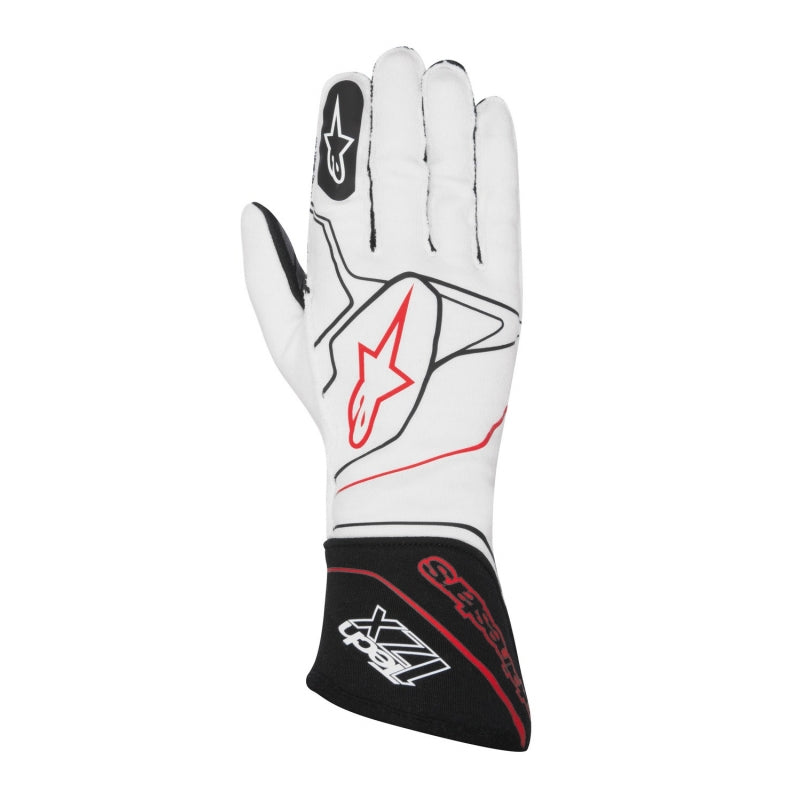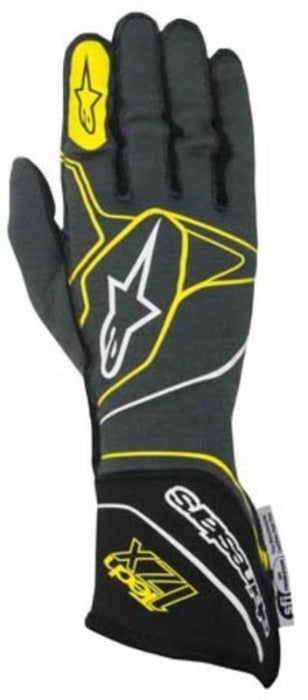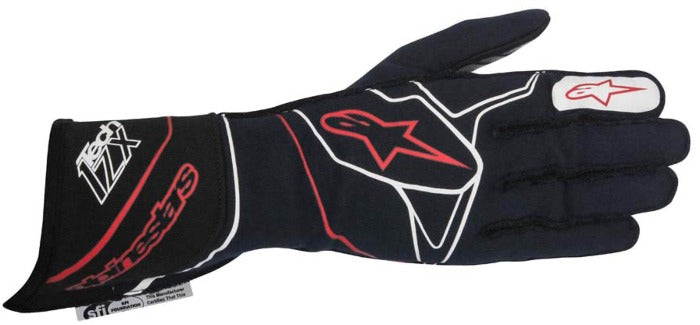 ALPINE STARS NOMEX RACING GLOVES TECH-1 ZX
This premium racing glove features inside seams on the thumb and outside seams on the other four fingers for optimum levels of comfort and feel; the inside seams on the thumb offers excellent levels if feel on the multiple pushbuttons of the steering wheel, while the external seams provide excellent levels of comfort and avoid any pressure points from developing on the hands while driving.

This glove is equipped with Alpinestars open cuff design with a 180° elasticated wrist for easy entry and a secure fit. Other neat design touches include an inner palm treated with latex to minimize micro slipping while holding the wheel and a silicon surface for improved flexibility and control.

* This is a non-return item, please verify your application before you order.

Not Sold Online - Only Available In Store
We currently have 2 in stock.