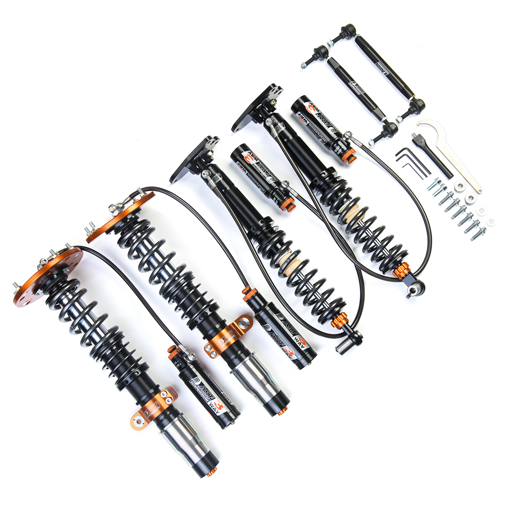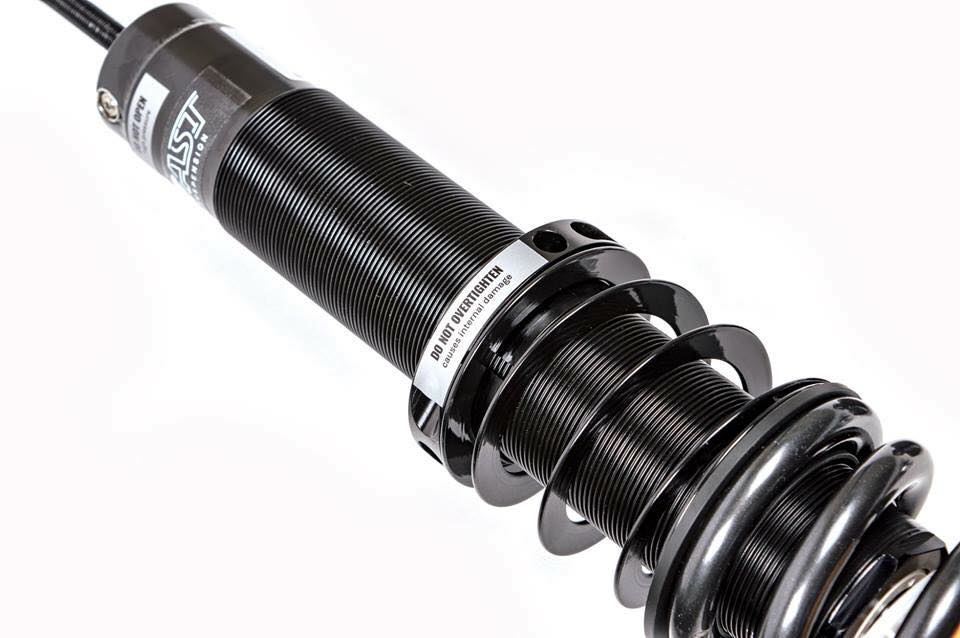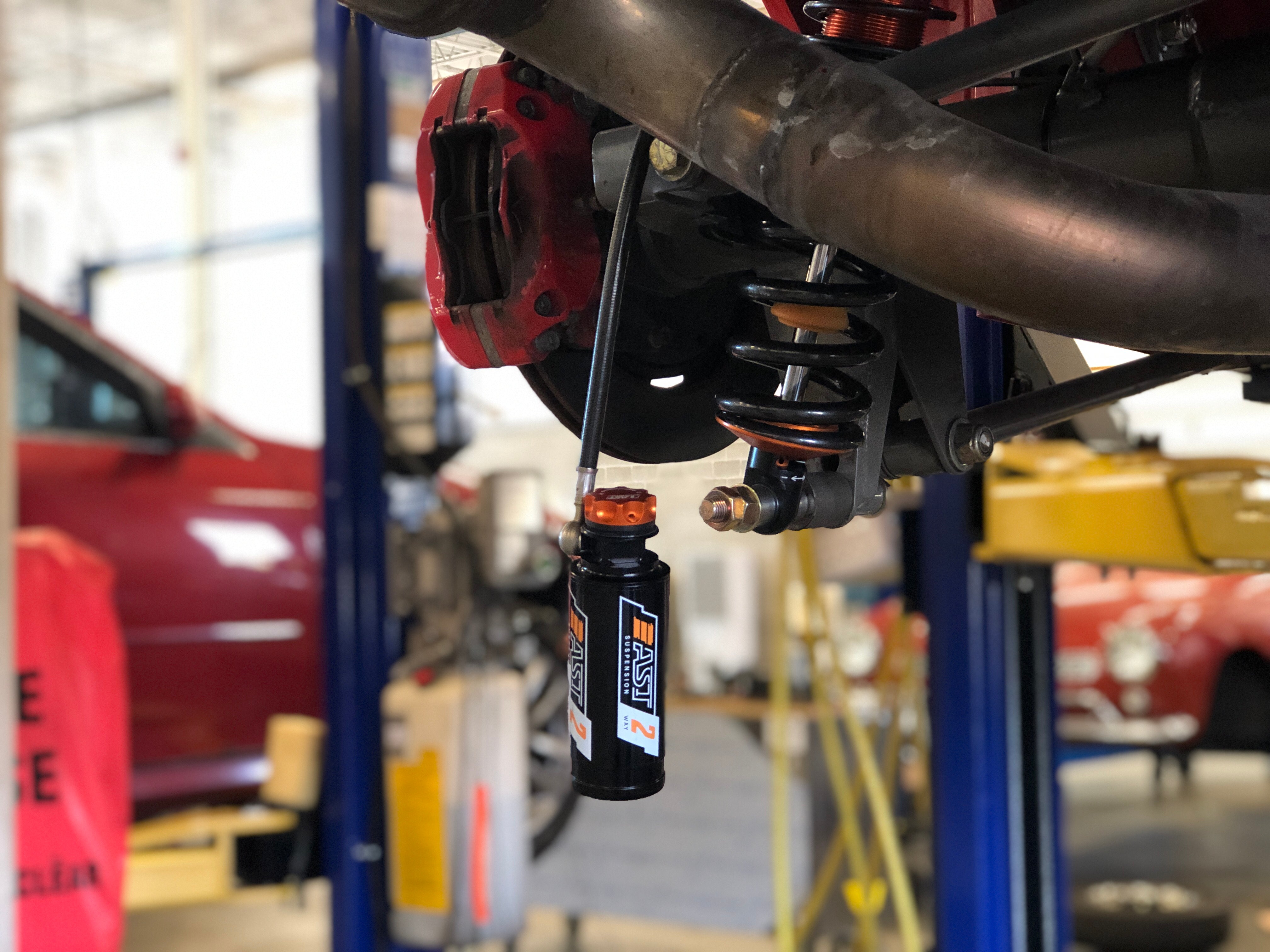 AST COIL-OVER KIT 5300 Series
Are you the track day junkie or want to dominate the race track? Get to a winning setup by using the maximum potential that our 3-way adjustable dampers has to offer. All adjusters work completely independently. Once installed the shock absorbers are easy to setup, highly reliable and require low maintenance during the season because of the high grade of materials used.
Tested on tracks like the Nürburgring, Zandvoort, Imola, Laguna Seca, Macau and many others around the world.
3-Way Adjustable, separate rebound with Low & Hi Speed compression     adjustable with a remote reservoir. The positions give clear feedback with each   adjustment, each offering a different driving experience.
Inverted strut design to cope with (heavy) side load and braking loads.
In some cases the non inverted system is used.
Improved handling and consistent performance due to Monot-ube technology.
Ride Height adjustable.
Gas Pressurized.
Dyno tested at the factory.
Including AST top mounts / camber plates. High quality, noise free.
Including springs. Custom spring rates are available.
Available options for 5300 series:

 Top mounts and /or camber plates, optional double digressive pistons
Made to Order - Delivery Time of 3 Weeks