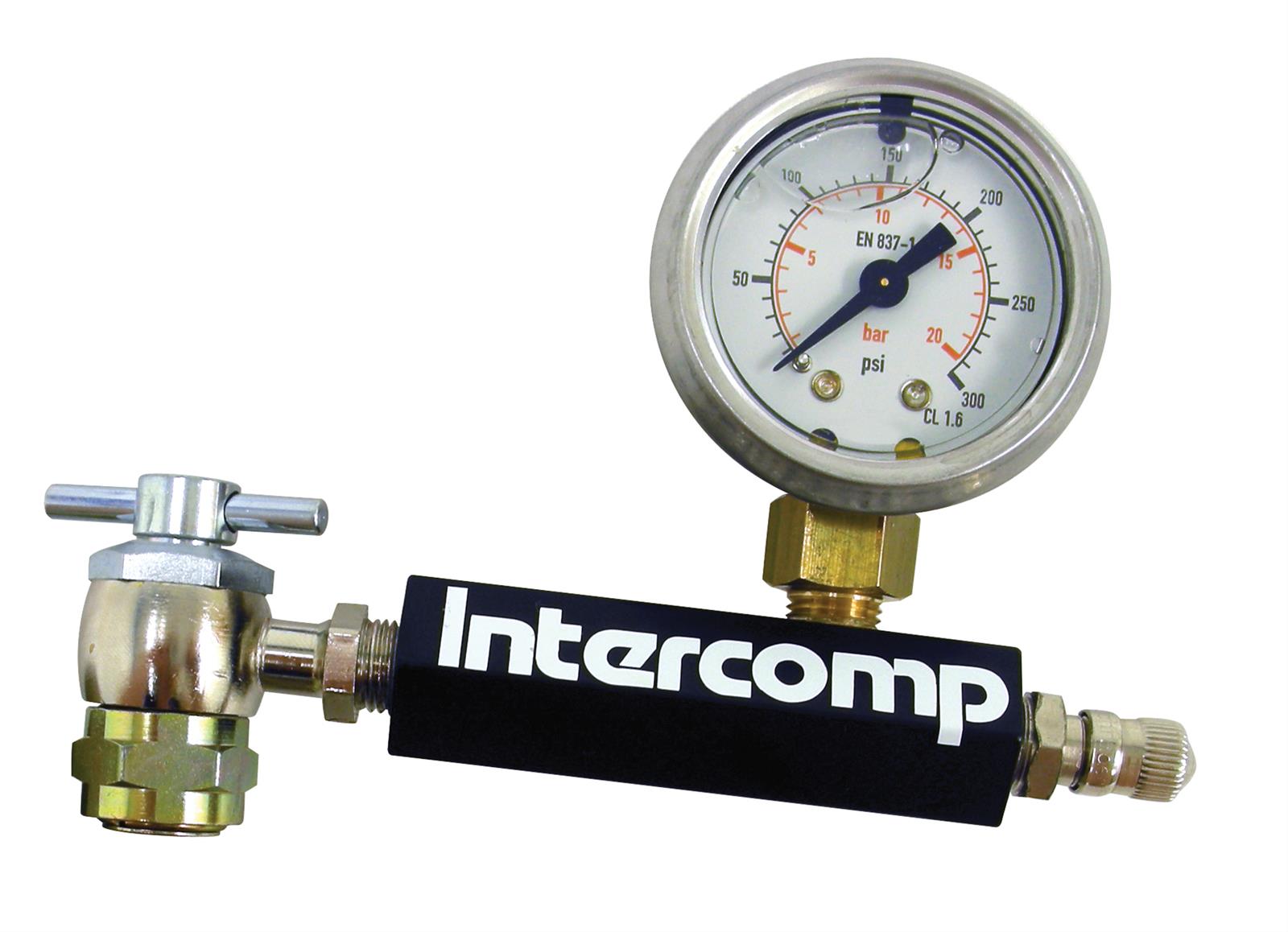 INTERCOMP ANALOG SHOCK PRESSURE GAUGE
ANALOG SHOCK PRESSURE GAUGE 
The nitrogen pressure in your shocks is a critical to consistent lap times.  The Intercomp Racing shock pressure gauges utilize a pressure range of 0-300 psi. These gauges are perfect for race cars, motorcycles, snowmobiles, and ATVs. Plus, they'll work on any gas-filled shock with a Schrader valve, or needle-style gas chambers with the use of an adapter.
The analog gauges feature a liquid-filled gauge face. Their pressure readings are measured in 10 psi or 1 BAR increments. The digital gauges feature a digital display and pressure readings in psi, BAR, kg, and cm2. Their measurements are in 0.5 increments and they arrive with your needle adapter.
The next time you charge your shocks, be sure to dial-in with Intercomp Racing shock pressure gauges.

* This is a non return item, please verify your application before you order.
We currently have 3 in stock.